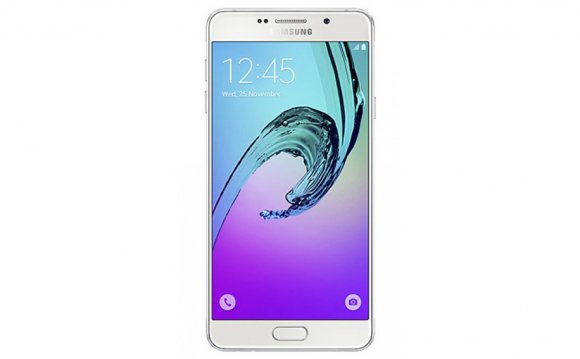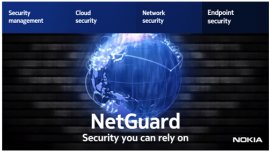 The NetGuard security portfolio lets you secure traditional and cloud-based network architectures and protect end users and Internet of Things (IoT) devices from cyber threats.
Our products help you provide the security and privacy that IoT, big data and cloud services demand while meeting high performance requirements. They let you position security functions across the distributed cloud to protect all layers of the network, from access to application. With our security products, you can take advantage of intelligence that combines efficient correlation, machine learning engines and analytics.
We have built a security ecosystem to help secure networks with best-in-class security solutions tailored for communication infrastructure requirements. We continuously optimize our solutions and services to provide specific answers to security threats.
Our market research reveals that security is a growing concern within the telecommunications industry. Issues with security could severely hinder your long-term commercial success. For example, nearly half of consumers worldwide would churn if their service provider experienced a security breach.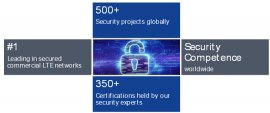 Nokia technologies and expertise can help you protect your network and services. We have worked as a security system integrator for many years. Today, we are involved in more than 500 security projects worldwide, offering capabilities that range from design to support. We also lead the industry in securing commercial LTE networks.
We leverage our work in security standards forums to design solutions that fully address the security requirements of complex networks.
We are dedicated to outsmarting malware and other critical threats to communications networks and services. Our offer includes a complete security solution portfolio, a worldwide team of service and security experts, and an end-to-end testing center for real mobile and fixed broadband environments.
Nokia helps operators protect their fixed and mobile broadband networks from end to end with solutions for radio access, core networks and content security. With our NetGuard Security portfolio, you can take advantage of best-in-class security solutions from our ecosystem of partners, all of which are tailored for the mobile environment.
Source: networks.nokia.com
Share this Post