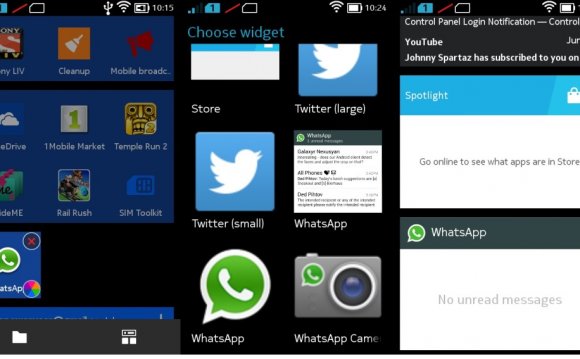 Multiple layers of protection that allow you to maintain control over phone-stored data even in the event of device loss or theft.
Remote Wipe – As the last instance of protecting your privacy, delete all phone-stored data remotely using an SMS command. Wipe clean all your contacts, messages and memory cards.
SIM Matching – In case of an unauthorized SIM card insertion, you or your trusted contact are automatically notified by a text message containing the IMSI and telephone number, so you can locate the perpetrators.
"ESET Mobile Security currently contains the most modern security components for smartphones."

Key Features
Improved Threat Protection, Antispam, Anti-Theft, and more security features protecting everything stored or accessed on your phone.
Protection from Threats – All applications, files, folders and SD memory cards are continually scanned for emerging threats, including hidden files and processes.
SMS/MMS Antispam – Define trustworthy contacts via customizable black- or whitelist or simply block message traffic from unknown numbers.
Call Blocking – Block unwanted calls in both directions – incoming and outgoing. This is a powerful tool especially suitable for parents to control their children's phone bills.
Security Audit with Built-in Task Manager – Stay informed about all vital phone functions, including battery life, free disk space, running processes, Bluetooth and device visibility. Take action on the spot to reduce your risk profile.
Engineered specifically for mobile operating systems ESET Mobile Security runs smoothly in the background while protecting all your phone-stored and accessed data and communication - without slowing you down.
First, use any cell phone to activate the Remote Lock on your Phone. Then find out its map coordinates. If you suspect that your data may be in danger, send a Remote Wipe command to delete all phone-store data and prevent its misuse.
Specify a list of trusted SIM cards. In case someone inserts an unauthorized SIM, your friends or relatives whom you define as Trusted Friend will receive a wealth of information about the inserted SIM, including the phone number, IMSI and IMEI codes.
Operating Systems
• Symbian S60 3rd Edition Feature Pack 1 or 2 (Nokia only)
Source: www.eset.com
Share this Post