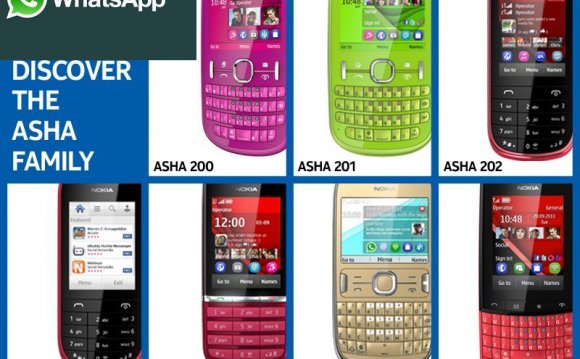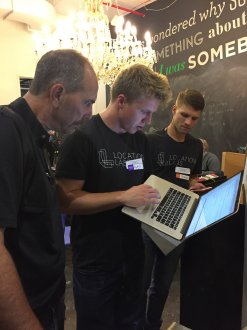 Kim and Khurana were part of the AT&T Mobile App hackathon, a coding competition for prototyping new types of communications services and sponsored by AT&T, Alcatel-Lucent and Microsoft that drew approximately 150 people developers during the weekend.
Hackathons are intended to drive mobile innovation and help turn concepts into code and ideas into apps. During hackathons developers get hands-on advice, and expert help from leading edge technical and market-savvy mentors. These intense events promote rapid iteration on features customers value and include themes for wearables, connected car, M2X, WebRTC and more. Participants compete for prizes, products or cash and, of course, bragging rights.
Exploring new ways of delivering contextual communications services
One of many hackathons conducted globally through the AT&T Developer Program, this particular event was the opportunity for Alcatel-Lucent to showcase to developers the new contextual communications services focusing in enriching conversations with contextual information.
For the "best use of Alcatel-Lucent Rapport™ Call Management APIs" prize, participants were tasked with the goal of building new mobile apps from scratch over a 24-hour period using our APIs technology exposed through the AT&T foundry. And the teams took that task to heart with the teams diving in to define, design and deliver innovative service concept ranging from basic do not disturb while driving to advanced contextual communications embedded in real estate or business strategy vertical apps. Teams like Kim and Khurana formed for the first time at the event after sharing ideas and connecting through common goals. Others included a team of four that traveled from San Francisco to New York, or the winner of the previous AT&T IoT hackathon and a family team that drove from Virginia to compete.
Key players in the mobile app developer ecosystem were on hand to provide support:
Alcatel-Lucent as IP Communications infrastructure and telecom APIs supplier,
AT&T as VoLTE service provider opening its network to developers,
Apigee as front-end APIs exposure layer to developers,
Microsoft to host the apps and provide live operating environment to developers,
And obviously developers, grouped in 16 teams with a good balance of talent including mobile app developers, back-end developers, visual or UX designer and marketing/idea persons.
Thirteen out of the 16 teams used the Rapport Call Management APIs, pitched their app concepts and presented demos to a four-person jury. How did they do? See for yourself:
Best Overall App and Crush on app "Location Services" – Porchlight by Location Labs: a location based contextual communications application that leverages the Call Direction APIs to allow users to delegate calls to a device based on location, time on day, and caller identity.
1st place – 911 Boomerang: the app makes use of the Call Notification API to notify you if your parents call 911 emergency number. If you can't connect to your parents, based on the context of the last call it will attempt to connect you to the 911's agent to get more information.
2nd place – Call Grandma: a mobile app that uses Call history APIs to analyze call frequency to a designated contact and reminds you to call the contact, your Grandma for example if you haven't talked to her in a while.
3rd place – GoPlan.biz: The beginner entrepreneurs need the right tools to plan, develop and follow their business strategies. This app allows them to create a full business plan, analyze borrower's financial performances and connect to experts to prevent bankrupt.
Crush on app "IoT" – Neighborhood Safety: the App is designed to support safety of neighborhood through a combination of IOT/ Microsoft Azure APIs and Communications/Alcatel-Lucent Call Management APIs that provides notifications and community involvement in areas of fire, snow, fallen trees, bear sightings, broken pipes, radiation hazards etc.
And while you're at it, watch the
video
below and check out some of the from the day's event.
What developers and AT&T were saying…
The feedback from developers was more than positive. They appreciated the onsite Alcatel-Lucent workshop and tech support "lots of support and mindful mentors that think about what you're doing and get back to you with new thoughts throughout the day" and they consumed food and APIs with delight "The venue was great, the Indian food Friday night rocked and the APIs were awesome!".
Developers liked the call management APIs for two main reasons: first they are easy-to-use REST APIs that allow the applications to run on the AT&T mobile number, take full control of the subscribers' calls and deliver value-added contextual communications services for consumers and enterprises. And second, because they are network-based, they overcome the mobile-OS specific restrictions easing the work of the developers and enabling a consistent experience across the devices.
Ed Donahue, Sr. Product Marketing Manager at AT&T said "For this event, the venue's space was really full. We had people everywhere, talking, collaborating and trying to figure out how they can take the Call Management APIs and turn them into a really cool app running on AT&T VoLTE network. Much of everything today is technology, you have all of these mobile devices, connected tablets, a connected home, the Internet of Things… we want to be the company that the developers know that we can provide APIs technology, a great event space to come, network, learn, hack a new project or enhance their application during a weekend. A better educated work force means better people and better products to share in mobile market place."
Source: networks.nokia.com
Share this Post