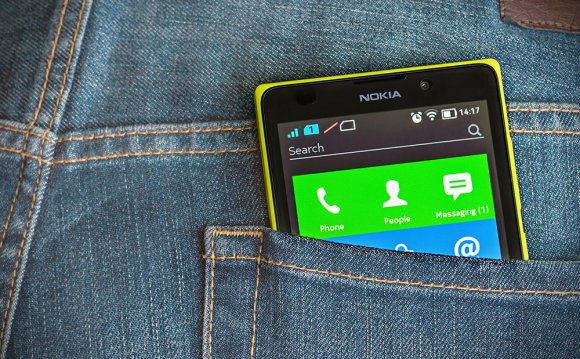 Nokia used to be the world's biggest phone maker. When you thought of mobile phones you thought of Nokia. The brand was synonymous with mobile technology, just as Apple iand Samsung are right now.
But things went sour quickly for Nokia after the arrival of Apple and Android. Like BlackBerry, Nokia moved too slowly and failed to spot the threat to its control of the mobile market and, between the years of 2007 to 2012, the Nokia brand effectively died.
Then came Windows Phone and, well, we all know how that played out…
But Nokia will return in 2016 and this time it will be using Google's Android platform, apparently. As a long standing fan of Nokia, its approach to design and its thirst for innovation, I am really rather excited about this.
Nokia's return might be a little later than expected. Multiple reports – including intelligence from our own sources – suggested Nokia would release a phone before the close of 2016. However, it is now looking more likely that the first Nokia Android phone will arrive in early 2017 – Q1, most likely, following a launch at MWC 2017.
"Nokia is launching a new phones section on its site today, " reports The Verge, "marking the return of Nokia-branded smartphones and tablets after Microsoft acquired its phone business and killed off the Nokia brand in favor of Lumia for smartphones. The first Nokia-branded smartphones powered by Android will be available in the first half of 2017, alongside Nokia-branded feature phones."
The first two phones will be a mid-ranger and a flagship device. In terms of specs, the high-end phone will likely be pretty impressive with Qualcomm's Snapdragon CPU at its core, a high-end imaging unit for photography and a decent sized battery. It'll be interesting to see what route Nokia takes with the software, though. Will it go the BlackBerry/Moto route and leave the overall design of Android alone? Or, are we looking at a more OnePlus-style approach, whereby the company overlays its own bespoke UX?
A Microsoft exec has now confirmed that Nokia will INDEED launch a couple of phones in 2016/17. Here's the scoop via Phone Arena:
"The CEO of mobile device commodities of Microsoft Asia, James Rutherfoord was quoted in the Vietnamese media saying that HMD Global plans to launch two new phones in Q4 2016 and at least two smartphones in early Q2 2017."
Will we see these handsets at MWC 2017? Nokia will 100% be there, so it is likely the company will use the platform to launch new hardware. Finger's crossed we see some new hardware before that though as MWC is still quite a ways off.
More information has surfaced about Nokia's Android Phones this week. According to reports the Nokia Android Phones will pack in a metallic, unibody design, QHD displays and Qualcomm Snapdragon 820 CPUs. Odd, considering the Snapdragon 821 is now official. But, hey, things can change.
Nokia will apparently release two or three phones in 2016. The news comes via one of the company's China execs, who confirmed that Nokia would indeed aim to release two handsets inside Q4 — two flagship handsets — and potentially a third, although that one could be delayed until Q1 2017.
Source: www.knowyourmobile.com
Share this Post