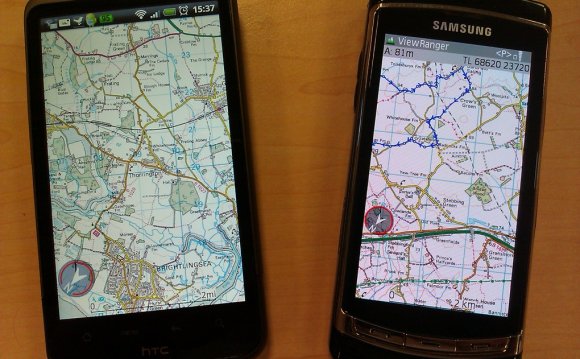 Nokia 808 PureView: introduction
The Nokia 808 PureView exists because smartphones have made compact cameras all but obsolete. A 41Mp camera strapped to a dated Symbian smartphone, the Nokia 808 PureView is a strange mix of awesome and awful, probably best viewed as a compact camera with low-end smartphone functions attached. (It's like when I had a £300 satnav and a £200 car. But I never bundled them together and sold them as an expensive car.)
There's nothing wrong with Symbian, of course, but it is on its way to the grave which means the relative lack of apps is unlikely to improve, and you shouldn't expect any OS updates. And next to iOS, Windows Phone and Android, Symbian looks what it is: outmoded. Which means that those looking to shell out £500 for a smartphone should look elsewhere. This is a phone for people in the market for a camera. Albeit those who are prepared to shell out £500 for a compact camera. You can't buy the Nokia 808 PureView on contract, right now.
Compared with other cameras the Nokia 808 PureView has an intuitive interface, compared with other high-price smartphones... not so much. The multiple home pages resemble older iterations of Android, as does the series of app icons along the bottom of the screen. But unless you are a Symbian fan - and we're sure you exist - this is a smartphone hamstrung by a less than polished OS. We don't know whether Nokia is planning a Windows Phone version of the 808 PureView, but that could be the phone to wait for if you are desparate for a cameraphone that is more camera than phone.
Nokia 808 PureView: the OS
The Symbian Belle OS utilised by the Nokia 808 PureView will be a pleasant surprise for anybody who hasn't used Symbian for a while. (Or, to put it another way, everyone.) It looks dated, but it is a perfectly functional and responsive touchscreen operating system. The lack of apps is made up for by the fact that most major functions are catered for out of the box: functional web browser, social app, QuickOffice and so on.
One thing we did like about the Nokia 808 PureView was the way you can manage if from your PC. Without installing any applications you can simply drag and drop to add and remove media. It's totally straightforward, which is more than can be said for some manufacturers' synching systems.
There's a built-in FM radio, as well as Nokia Drive for getting around. And because Symbian is a lightweight OS, the relatively low-spec hardware isn't a problem. On which note...
Nokia 808 PureView: hardware and build
The Nokia 808 PureView is chunky and built to last. The lens and flash are recessed and protected by a lozenge of shiny metal. This is a heavy phone, at 169g. It's not an unpleasant weight, and it makes the Nokia 808 PureView feel pretty indestructable, but you'll feel it after a lengthy photo session. The PureView is naturally weighted toward the side with the lens in it, but not outrageously so. In fact, credit where it is due, it's fairly well balanced, and the weight makes it easier to hold steady. The finish of the back and sides of the PureView is a little plasticky, but it is easy to maintain a grip.
Source: www.pcadvisor.co.uk
Share this Post