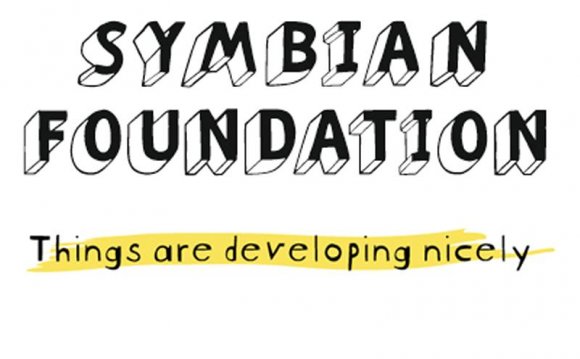 The Nokia-backed consortium fighting off Android and the iPhone is facing closure.
Hit by a major member defection this month, the Symbian Foundation has asked its new executive director to close operations because it has insufficient funding to continue.
This week, the Foundation had announced the sudden and immediate resignation of executive director Lee Williams for "personal reasons" and his replacement by CFO Tim Holbrow.
But a source close to Symbian has told The Reg that Holbrow has been appointed to wind down operations and that Foundation employees are being offered redundancy packages.
Symbian would not confirm or deny, but it said the group's board is reviewing strategy. "The future business strategy for the Symbian Foundation is still under review by the board. As no decisions have been made, we will not be offering further comment, " Symbian said.
The group did confirm that Holbrow is a permanent replacement for Williams, indicating Symbian's focus is now operations rather than technology or community development, by virtue of Holbrow's financial background. Williams ascended to lead the Foundation after working on the Nokia N60. Symbian's fiscal year starts in April, meaning Holbrow's got six months to wrap things up. Otherwise, business spills over into the new financial year.
Lack of funding would seem to be the reason Holbrow must wind-down the Foundation.
The UK-based Symbian is understood to have received around $7.8m (£5m) from each of its three biggest manufacturer sponsors - Samsung, Sony Erricson, and Nokia - with Fujitsu and others making up the rest. Symbian's total budget is believed to be in the range of $28m (£18m). Other members include AT&T, NTTDoCoMo, Vodafone, Adobe Systems, Orange, and Visa.
However, Samsung this month said it was puling support for Symbian, and would offer no more applications, software support, or handsets. Sony Erricsson has said it doesn't plan any Symbian products at the moment - although it remains a Foundation member.
That has left Nokia the only major company willing to still fund Symbian, but Nokia is squeezed: this week, the company said it's cutting spending, with plans to chop 1, 800 staff.
The question is what happens to Symbian without the Foundation, which is supposed to steward development of the tools, platform and community. Nokia spent $410m (£209m) in 2008 to buy the stakes held by Sony Ericsson, Ericsson, Panasonic, and Siemens in Symbian and to create the Foundation. Nokia also open-sourced the code previously closed Symbian code.
At that time, Symbian was used by two thirds of smart phones. Since setting up the Foundation and open-sourcing the Symbian code, Symbian's done nothing but lose market share - now on 41 per cent in the most recent quarterly data - while Android and the iPhone have gone from nothing to 17 per cent and 14 per cent respectively.
Gartner predicts that by 2014 Android will be the number-one smart phone operating system, with Android kicking Symbian into the number-two slot. ®
Update: This story has been updated to show that Tim Holbrow has been appointed Symbian executive director, not CEO. And the lead sentence has been changed to better reflect the situation.
Source: www.theregister.co.uk
Share this Post