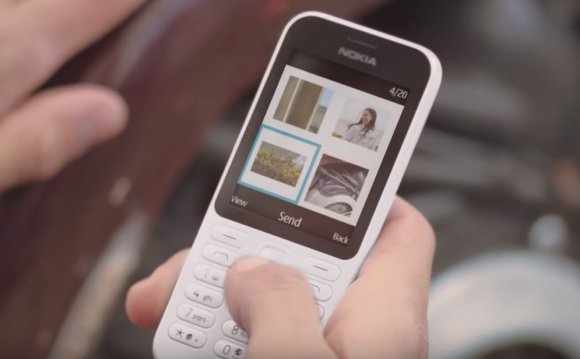 Nokia 105 and the Nokia 301 add aspirational Lumia experiences to mobile phones
Nokia also unveiled the Nokia 105, its most affordable phone to date, and the Nokia 301, for
more affordable Internet and email access, and camera experiences inspired by Nokia Lumia
smartphones.
The Nokia 105 is the ideal device for the first-time phone buyer, featuring a bright color screen
with clear menus and essentials like FM radio, multiple alarm clocks, speaking clock, a dust and splash-proof, pillowed key pad, and a flashlight. Its durability and up to 35-day battery life also make it ideal for people seeking a back-up device.
The Nokia 105 is available in black and cyan for a recommended price of EUR 15. It is planned to start rolling out in Q1 2013 and is expected to be gradually expanded to in China, Egypt, India, Indonesia, Nigeria, Russia, Vietnam and other markets in Africa, Middle East, Asia-Pacific and Europe.
The colorful Nokia 301 delivers elegant design and a bold color palette, with a fast, 3.5G
Internet connection and Nokia Xpress Browser preloaded for up to 90 percent more data
efficiency. It is the most affordable Nokia device to offer video streaming and also comes with
new smart camera features, inspired by the digital camera lenses on the Nokia Lumia
smartphones.
The Nokia 301 is available in cyan, black, magenta, yellow and white for a recommended price
of EUR 65. It is planned to start rolling out in Q2 2013 and is expected to be available in more
Source: www.engadget.com
Share this Post