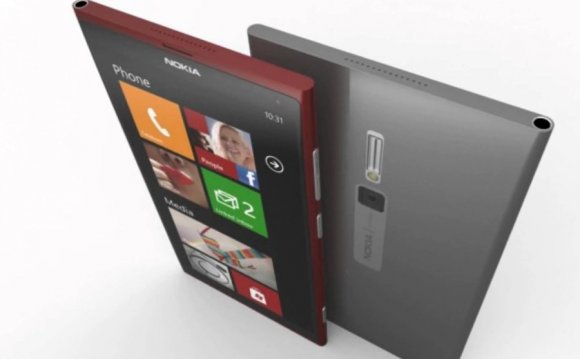 All you need to know about the new Nokia Android phones
It's official: New Nokia smartphones are on the way, and we've been given our introduction to the first of those handsets: the Nokia 6. Here's all we know, including the remaining Nokia Android phones' release date, specs, price, as well as all the latest news and rumours.
In December, we heard official word that new Nokia handsets were in development, and that they would run on Google's Android OS. This is a big deal, because it's been quite a while since we saw authentic Nokia phones.
Nokia started making portable phones in 1987, and became the best-selling handset brand by 1998. But despite strong beginnings, it wasn't long before Nokia slumped. In 2011, after a sales slump caused by competition from Android and the iPhone, Nokia signed its own death warrant by agreeing a pact with Microsoft to ship all its phones on the ailing Windows Phone OS. Nokia eventually stopped making phones in 2014, selling its mobile business to Microsoft and switching focus to mobile network equipment.
The Nokia 6
Microsoft sold phones under Nokia's Lumia brand for a while, but that's basically been killed off now – cue the new Surface Phone, expected 2017. Microsoft's ownership of the Nokia brand license eventually expired last year, and Finnish firm HMD Global took over the rights.
Now, the company has launched its first Nokia handset in China, the Nokia 6. It's set to go on sale in the country in early 2017, but there's no word on whether we'll see the phone in other markets just yet. Nokia has confirmed more announcements to come at MWC 2017 in February, so we'll have to wait and see.
But there's more to come in terms of Nokia handsets from HMD Global. Unfortunately, it's still early days, so many of the actual hardware details are a mystery. Here's what we know so far.
Latest Nokia Android phones news
When are the Nokia Android phones coming out? Early 2017
What's new about the Nokia Android phones? Android OS, 'premium' design
How much will the new Nokia Android phones cost? 'Competitive' pricing, apparently
1. The phones are coming in early 2017
The first major opportunity to launch a phone, CES 2017, has been and gone, and HMD didn't make any huge announcements at the tech conference. However, it did launch its Nokia 6 handset via a post on the company's website on the Sunday following CES, though the phone will only be launched in China – at least, initially.
Ah, the 3310...
But there's at least one more handset to come, and the next big chance is Mobile World Congress, a similar tradeshow that's focused on mobile technology. That kicks off in Barcelona on February 27, and is sure to be a hotbed of smartphone launches. There's no reason why a new Nokia smartphone couldn't debut at the show. HMD is said to be working on a number of handsets, so we could see a phone that won't be restricted to China launch in February. HMD has already invited press to an event at the show, saying that the company will reveal "the next exciting chapter in the Nokia consumer story".
Alternatively, the new Nokia phones could get their own dedicated launch event, bypassing trade shows altogether.
2. But the handsets aren't being built by Nokia
It's very important to note that Nokia isn't actually building the handsets.
After Microsoft's ownership of the Nokia brand license expired, new Finland-based company HMD Global Oy secured rights to the brand. HMD has exclusive rights for the next decade, which means no other company will be able to launch Nokia-branded handsets during that time.
On the software front, HMD has partnered up with Google so the new phones will run on Android. And although HMD will design the hardware, the actual handset will be built by FIH Mobile Limited, a subsidiary of Foxconn – one of the companies that builds the iPhone.
Source: www.trustedreviews.com
Share this Post