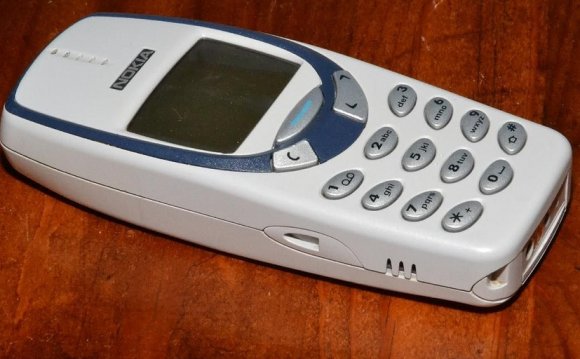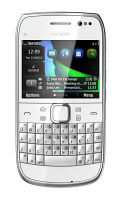 They certainly don't make them like that anymore. Been a while though and we're not sure if this is a compliment. It's been long enough since speed dial was invented. And T9 predictive text. Or color displays. So, what's the Nokia 515 doing here?
No really, what's the story. Did someone press the wrong button on the time machine? And where the hell are the Sony Ericsson T-series or Samsung E590? The Motorola RAZR? Gone but not forgotten. Well, the Nokia 515 is here and now.
Nokia 515 official photos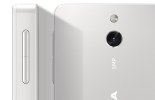 Finnish feature phones are rolling like clockwork but few make it to our homepage - be it a touchscreen-flaunting Asha or a bargain-basement offering with a couple of SIM slots and a flashlight. The Nokia 515 is obviously different, it looks like ten or so years late but it just couldn't care less.
Coming from an old-fashioned candybar phone in a market dominated by massive touchscreens and multi-core CPUs, this kind of confidence borders on arrogance. On the other hand, it's vintage Nokia at its best, with rock-solid build and heartwarming simplicity.
Key features
Quad-band GSM/GPRS/EDGE support
dual-band 3G with HSDPA
2.4" 262K-color 240 x 320 TFT display
Corning Gorilla Glass 2 display protection
S40 6th edition
5MP camera with LED flash, face detection, panorama, QVGA video recording
256MB internal storage, 64MB RAM
3.5mm headphone jack
Bluetooth v3.0
FM Radio
Standard 3.5 mm audio jack
Voice commands
Social apps
1200mAh Li-Ion battery
Main disadvantages
More expensive than some smartphones
No touchscreen
No Wi-Fi
No automatic screen brightness control
No smart dialing
The Nokia 515 is a phone that seems out of place but one too that will make many people feel at home. What poses an even bigger contradiction is that it's actually expensive for what it is - an ordinary dumbphone with no touchscreen and less apps than the Ashas. At the same time, it's a premium design in the entry-level segment.
It's got features that more than justify the asking price - the aluminum build, Gorilla Glass 2 covered curved screen, a 5MP camera and LED flash. And it sure has the look and feel of a true classic.
Nokia 515 live photos
OK, this could be the phone to get if smartphones seem too complicated, but also one that can see tablets and phablets left at home. Let's see what the Nokia 515 can deliver other than some old-school thrills or the comfort of the familiar.


Source: www.gsmarena.com
Share this Post