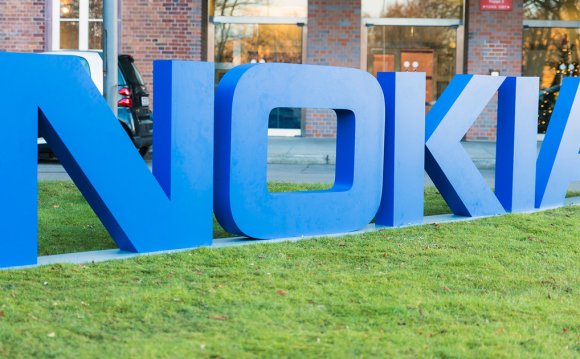 UPDATE: The China-exclusive Nokia 6 was announced several weeks after we published this article. You can learn more about it by following the links below. Meanwhile, we're still expecting a new Nokia phone or an international version of the Nokia 6 to be announced at MWC in February.
An old-timey story
Kids, let's gather 'round the fireplace. Grandpa has a tale to tell ya. Once upon a time, there was a company in Finland called Nokia, and it was really good at making cell phones. It gave the world handsets with internal antennas and customizable looks, with melodies as ringtones instead of boring beeps, with built-in games that were actually fun. And people loved their Nokias. Тhey were thoughtfully designed quality products, not to mention the Hulk-level toughness some of the models were known for.
But times changed.
While the iPhone and Android phones were revolutionizing the cell phone industry, Nokia was struggling to deliver a solid alternative. Eventually, Microsoft bought what was left of Nokia's ailing mobile business. Its phones, sold under the Lumia model name, didn't do too well in the race against Apple and Samsung.
Since then, Nokia's name has practically disappeared from the mobile landscape, but it has not been forgotten. Perhaps all it needs is a reboot.
Nokia, the legend continues
It is not a rumor anymore – new Nokia phones will be announced within next year's first half. And I'm not talking about feature phones advertised for their waterproof keypad and their flashlight. These will be Nokia-branded smartphones of a new generation. More on that in a bit.
However, it is worth pointing out that this new crop of Nokias aren't coming from the same company that brought us PureView, the N-series, and the iconic Nokia 3310. The Nokia brand name has been licensed to HMD Global Oy, who will be in charge of developing Nokia phones and tablets for the next 10 years. Meanwhile, manufacturing will be handled by the Taiwanese Foxconn – the same company that Apple hires to make iPhones.
Who are these HMD Global folks, anyway?
While Nokia's name is now in the hands of a different company, it is not too far from its roots. Key leaders within HMD Global are former Nokia executives and employees, including Chief Executive Arto Nummela and Chief Product Officer Juho Sarvikas. Mr Nummela joined Nokia in 1994 and has been involved in product creation, business management, and marketing, while Mr Sarvikas's experience spans across key product management areas, including product creation and product strategy. As for Florian Seiche, President of HMD Global, he held the position of Senior Vice President at Nokia and Microsoft until recently, assuming the responsibility for the sales and marketing of mobile devices across Europe.
Two Nokia phones running Android are expected to launch in 2017...
Not a whole lot, unfortunately, but one thing we do know is that they'll run Android. This has been confirmed by HMD Global in a recent press release. Also in the statement we see that the word "phones" is heavily used, which leads us to believe that several Nokia handsets are to be announced next year. Beyond this point, all information falls into the category of rumors and speculations, but there's nothing wrong with sharing it anyway.
Firstly, there's one name floating around – Nokia D1C – and we're not sure what to make of it. Yet it seems safe to say that whatever launches under the Nokia brand next year, it will be named differently. D1C could be a codename for the whole smartphone project or for a particular prototype that's in HMD's labs. In any case, we'd call it anything but catchy.
That aside, it is believed that the upcoming Nokias may run a largely bloat-free, near-stock version of Android. This speculation arose after CEO Nummela's words, who recently told Bloomberg that "The Nokia brand is known for simplicity, ease of use, reliability and quality. These are the elements that we will deliver together with amazing industrial design." However, the statement could be interpreted as a hint that Nokia's software will be tailor-made with the said principles in mind. So far, no leaks exposing the software on these upcoming Nokia phones have surfaced.
And on the hardware front, we've heard leaks pointing towards all kinds of scenarios. On one hand, a Nokia flagship could be in the works, packing a Snapdragon 820 and Carl Zeiss-branded camera. On the other – a low-cost Nokia with low-end specs (think Snapdragon 200 or something of that rank) could also be in development. But there's no solid evidence to back any of these rumors, so we wouldn't be surprised if they turned out to be completely false.
The most recent leaks – also lacking any substantial evidence to support them – point towards two slightly different Nokia phones being prepared for launch in 2017. Here are the (highly unofficial) specs for these two:
Nokia, 5-inch phone
(Name unknown)
Nokia, 5.5-inch phone
(Name unknown)
Display size
and resolution
5 inches
1080x1920 pixels
5.5 inches
1080x1920 pixels
System-on-chip
and RAM
Snapdragon 430,
1.4GHz Octa-core,
Cortex-A53 CPU
Adreno 505 GPU
2GB RAM
Snapdragon 430,
1.4GHz Octa-core,
Cortex-A53 CPU
Adreno 505 GPU
3GB RAM
Cameras
13MP main
8MP front
16MP main
8MP front
Storage
16GB
Software
Android 7 Nougat
UPDATE: In a recent interview, Nummela suggested that the upcoming Nokia phones won't be advertised for their hardware specs. Instead, his team will focus on what once made the Nokia brand great.
UPDATE #2: Pricing is rumored to start at $150 for the 5-inch Nokia phone, while the 5.5-inch model could cost around $200.
Now, you're probably wondering what these phones might look like, and the short answer is that we don't really know. But if these images are to go by, the Nokias might be made of metal on the outside, with flat sides and a humpy back. The mockup image at the end of the gallery also hints at capacitive keys and a fingerprint reader under the screen. To reiterate, we are in no way convinced in the legitimacy of these images, and you shouldn't be either.
Is this what the next Nokia phones will look like?
FIT
I want a Nokia and I want it now!
So do we! We're genuinely excited to witness the return of the once-hailed brand name, although we're not exactly sure if releasing a duo of mid-rangers is the way to go. This just isn't the kind of phones that gets people thrilled. On the other hand, it is no secret that the Nokia 520 – a humble entry-level handset – was the brand's best-selling device during its Windows Phone era. That is why launching a pair of reliable, low-cost, well-designed Nokia handsets might not be too crazy of an idea.
Source: www.phonearena.com
Share this Post