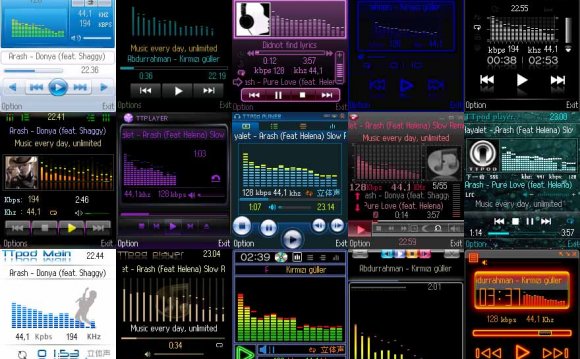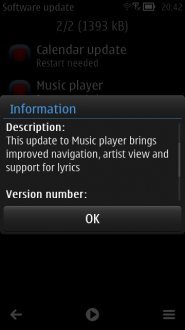 As stated, last week we saw the Homescreen Widgets application bring numerous widgets from Belle FP2, and application updates for Calendar and Music have been pushed to users. Therefore, it suggests that Nokia decided, in many cases, to circumvent the lengthy firmware approval procedure of network carriers and opted to push as many updates as possible in the form of application updates to speed up the process of maintaining Symbian.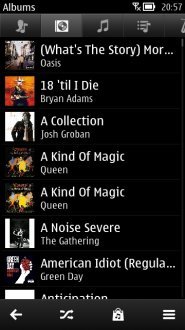 Music player has been updated to what Belle Refresh/Feature Pack 2 users have seen, with a tabbed music library and cosmetic changes to the music player interface.
Music Update Information
The Music update introduces tabs across the top of the screen to allow the user to list by artist, album or genre (etc). The 3D album art carousel is still available upon rotating the device into landscape mode. The player interface is functionally the same, but has been updated with circular buttons instead of rectangular buttons, and a transparent scrubber is placed over the album art.
Source: www.allaboutsymbian.com
Share this Post