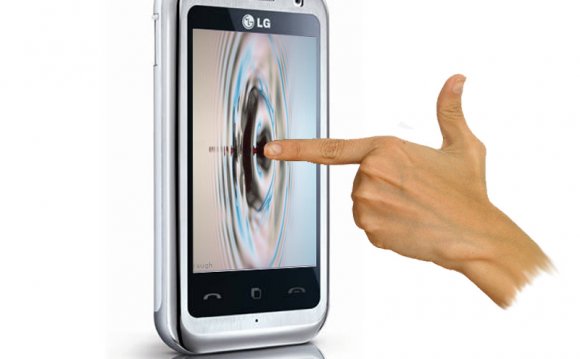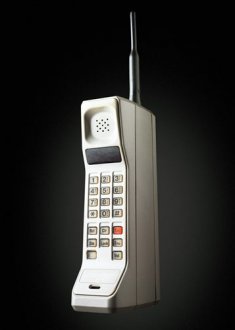 Cell phones have evolved immensely since 1983, both in design and function.
From the Motorola DynaTAC, that power symbol that Michael Douglas wielded so forcefully in the movie "Wall Street", to the iPhone 3G, which can take a picture, play a video, or run one of the thousands applications available from the Apple Store.
There are thousands of models of cell phones that have hit the streets between 1983 and now.
We've picked a few of the more popular and unusual ones to take you through the history of this device that most of us consider a part of our everyday lives.
We have tried, wherever possible, to include the most popular phones and the phones that were "firsts" for a particular feature, but may have missed out on your favorite phones due to the sheer number of models that are out there.
We invite you to post your faves in the comments section if they are not listed here.
Mobile phones are just now beginning to be as vital to North Americans as they have been to Asians. You can always see what is coming to store shelves in the next six months to a year by looking at the models that are currently available in Japan.
North America also had a spotty 3G network that has only really been revamped recently in order to deal with increasing demands for faster loading speeds from mobile customers, whereas Asia and most of Europe have had proper 3G networks in place for some time.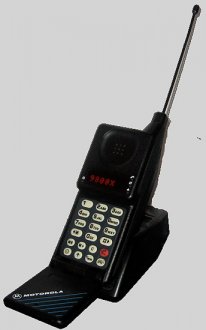 This has led to a revolution in 3G phones from 2007 until now, with more due to come out in 2009.
The list does not include any phones that were not portable handhelds. Car phones and some handhelds that were the size of a small briefcase were in use in the 1970's and 1980's, but since this is more about design than function we chose not to include them here.
Motorola DynaTAC 8000X
Analog Motorola DynaTAC 8000X Advanced Mobile Phone System mobile phone as of 1983.
Motorola MicroTAC 9800X
The first truly portable phone. Up until its release, most cellular phones were installed as car phones due to the inability to fit them into a jacket pocket.
Motorola International 3200
The first digital hand-size mobile telephone.
Nokia 1011
This was the first mass-produced GSM phone. It was produced until 1994.
BellSouth/IBM Simon Personal Communicator

The IBM Simon was the first PDA/Phone combo.
Motorola StarTAC
The first clamshell cellular phone. Also one of the first display screens featured on a cell.
Nokia 8110
Alternately called the "banana phone", this phone was popularized in the first Matrix movie.
Nokia 9000 Communicator
The first smartphone series, driven by an Intel 386 CPU.
Nokia 9110i
This iteration of Nokia's Communicator series significantly reduced the weight of this precursor to the smartphone.
Nokia 5110
This cell phone was the most popular consumer model at the time of its release and for some time afterwards.
Nokia 8210
This phone was loved for its customizable design, but hated for its screen fade.
Nokia 7110
The first mobile phone with a WAP browser.
Nokia 5210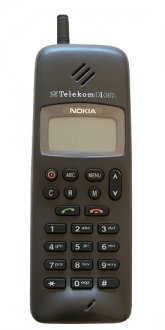 This phone was known for its durability and splash-proof interchangeable casing.
Benefon Esc!
This was the first instance of a GPS being integrated into a mobile phone, and was sold mostly in Europe.
Samsung SPH-M100 Uproar
The Uproar was the first cell phone to have MP3 music capabilities.
Nokia 3210
The internal antenna and predictive T9 text messaging sold approximately 160 million of these phones.
Ericsson R380
The R380 featured a black and white touchscreen, partially covered by a flip.
Nokia 3310
This popular phone sold 126 million models, and was particularly popular in Europe.
Ericsson R320
One of the first phones with a WAP browser. A version of this phone was released in China that allowed Chinese character SMS.
Nokia 5510
This phone featured a full QWERTY keyboard. It could also store up to 64mb of music.
Nokia 8310
This phone contained premium features not normally found on handsets of the time, such as Infrared, a fully functional calendar and a FM Radio.
Ericsson T39
This tiny handset was the first Bluetooth-capable phone.
Ericsson T66
This diminutive entry from Ericsson was the height of a cigarette.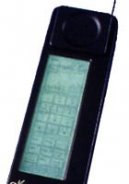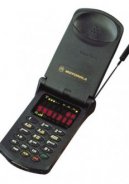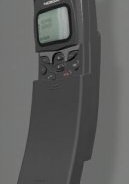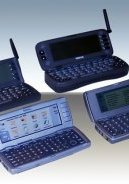 Source: www.webdesignerdepot.com
Share this Post