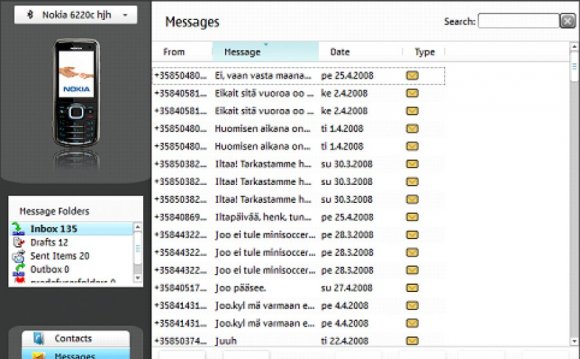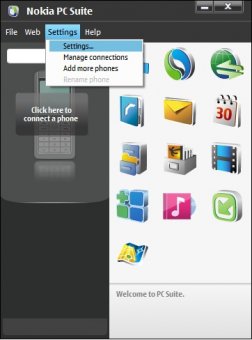 Nokia PC Suite, as a software contains many features to make users' experience convenient. One of the major features that Nokia PC Suite offers is the ability to copy media files from a Nokia phone to the computer system, making the file transfer operation even easier for the users.
When the system copies files, it keeps prompting the users to convert the files to the mobile supported format. The message appears before copying each file from the computer to your Nokia phone.
You probably face this situation every time you try to copy files from your computer to your Nokia phone regardless of the number of files that are to be copied. In order to remove the prompts permanently, you must follow the steps described below:
Initialize Nokia PC-Suite from the Start menu.
Connect your phone to the computer via data cable.
On your phone, make sure that PC-Suite connection mode is set.
From the Nokia PC Suite interface, from the menu bar, click Settings.
On the list that appears, click Settings.
On the Nokia PC Suite box that opens up, go to the Video Conversion tab.
Under the Automatic conversion options section, click to select Do not convert radio button.
From the bottom of the box, click the button with tick mark symbol to save the changes.

By applying the steps you have resolved the issue of irritating prompt messages. Once you are done with the above configuration, try copying media files again. This time your data transfer will surely be hassle free.
Note: Nokia PC-Suite prompts you to convert a file before copying to the mobile device because the type of file that you are transferring may not be supportive on your device, causing it to malfunction. It is strictly recommended that you make these changes of not converting before transferring a file in the cases where you are quite sure that the file you are porting from the computer is supported by your handset.
Source: www.tomsguide.com
Share this Post