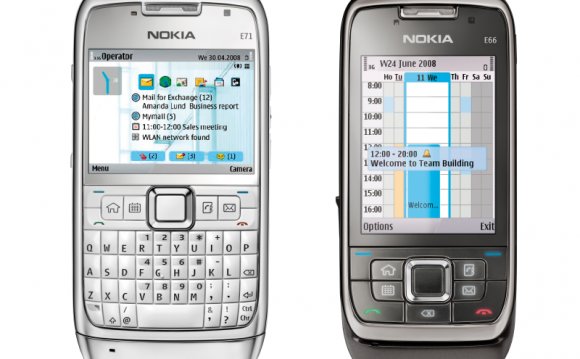 Nokia's E72 incrementally builds upon its excellent predecessor, the E71. Improvements and refinements can be seen all over the device, including a faster 600MHz ARM 11 processor (versus the 369MHz E71), a new touch enabled D-pad, 5MP camera, and an update to the already best-in-class keyboard.
Unfortunately, while the screen is quite crisp, bright and readable, the resolution remains at 320x240, which we feel is a bit low for a modern smartphone coming to market today. We were told that this is due to a limitation with the version of Symbian OS used on the device (S60 3rd Edition with Feature Pack 2). We're hopeful that this is the last E7x device we'll see limited in this way.
During Nokia World this year, we spotted the E72 being used by a considerable number of Nokia employees, despite the fact it isn't scheduled to be released for months. After asking around, we were able to confirm that the device will be shipping some time in Q4 2009.
Despite the issues with screen real estate, the E72 looks to be a worthy upgrade to the blockbuster E71, and one that we're eagerly waiting to test our for ourselves first hand.
View gallery - 5 images
Source: newatlas.com
Share this Post