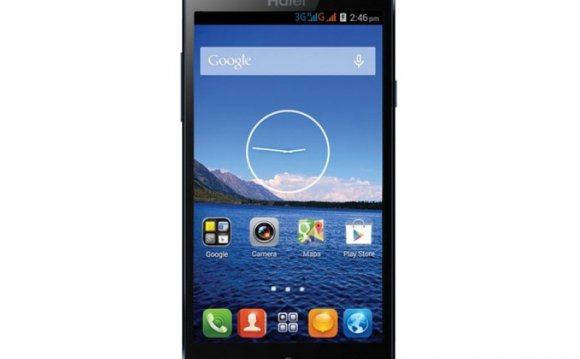 Nokia is a Finnish telecommunications and mobile device manufacturing company located in Helsinki. Nokia has always been one of the forerunners when it came to mobile telephony and has assisted in the development of various technologies that are implemented today. The company was also the largest mobile manufacturer in the world until its sale to software giants, Microsoft Corporation in 2013-14.
History of Nokia
Nokia was a pioneer when it came to the development of mobile devices. The company's first mobile device was the Mobira Cityman 900 in 1987. 1992 saw the release of the first commercial phone, i.e. the Nokia 1011. By 1998, it was the largest selling mobile brand.
Nokia's devices were incredibly popular in all the major components and the company acquired a monopoly over markets. Some the popular devices were 3310, 1100, 7650, the E and N series, and these releases were spread across the new millennium.
However, things took a different turn since 2011, and Nokia began to use Windows as its primary software, thus relegating its own Symbian OS to a step below. The Lumia phones weren't all that popular though, considering the strong competition from Android and iOS. Eventually, the company went on to sell its devices division to Microsoft, which named it to Microsoft Mobile.
Popularity in India
India was one of several countries where Nokia practically ruled the roost. The company's devices were very popular considering their durability, battery backup and affordability. In fact, Nokia kept its topmost market position for pretty long until Samsung made headway with its Android devices. Nokia also released India specific cell phones, such as that of the Nokia Asha series.
Even today, many people have received the Lumia phones pretty well. Nokia had always been the choice for the Indian consumer until things have taken a drastic fall since the onset of the present decade.
Design of Nokia mobiles
Most of Nokia phones were largely plastic builds. Very few phones actually boasted of a metal build. Despite this, these phones were known to be highly durable and very hardy. Many of these devices could survive even massive falls.
As for the form factor, devices came in many different ones, such as bar, clamshell, slider and more. Some of the models even came in unusual shapes, such as the 7600. The Lumia phones were touchscreen devices just as some of the N series devices that were released later.
Nokia's devices were available over a wide range of color options that varied between the models in question.
Features of Nokia mobiles
Many of Nokia's earlier devices offered basic functionalities such as calling, texting, music, FM radio and other such features. However, with the launch of the later models, such as the N and E series, these phones were also known for, additional offerings like camera, email, GPRS/EDGE connectivity and more.
The Lumia devices were completely different though, with them being powered by modern day processors and larger amounts RAM and internal storage options. Also, these phones were primarily powered by Windows, while the earlier ones boasted of Symbian OS.
Cameras provided in Nokia handsets have always been something to reckon with, when you consider the quality of images shot. With the Nokia 808 preview, the company provided a 42MP image sensor. Other features that were common where Xenon flash, auto-focus and more.
Most Nokia phones have preferred the usage of single SIM slots. Besides, they are also known to support GPS/EDGE, Bluetooth and USB connectivity. The Lumia phones do support 3G.
Battery on the Nokia phones has also deserved much praise, and single charge could provide hours of talktime.
Nokia News
Nokia is all set to acquire French-American telecom rival Alcatel-Lucent, pending an approval from the shareholders of the Finnish company.
blog keywords
creation fall redemption restoration
selfmade object
creative under construction page
creative outdoor advertising
creative over the toilet storage
creative but not artistic
byta från creative till survival
selfmade izzy
creativity after coronavirus
creativity kits
ecreative cake
sign up blogging account
creativity vs innovation
blogging through the fourth dimension
the mothership selfmade socal
creativity xb crossbody bag
creation top up loan
self made billionaires
self made creative acrylic paint
creativity and mental health
selfmade artist in residence
creativity via settevalli
graphic design selfmade project
creativity uc essay
1st self made female millionaire
blogging on google
blogging on shopify
creativity on demand
creation entertainment supernatural
selfmade object
selfmade granny videos
blog pro anwar
covid-19 blog topics
creative writing
before creation comes ruin
blogging niche ideas
creation island god of war
blog best practices
selfmade vidio
billionaire are not selfmade
creation through jesus
blogging with medium
blog marketing
creation for kids
write off blogging expenses
blog unity
blog quizlet
creativity rubric pdf
smoked onion jam selfmade
blog mickey twitter
creativity helps
im selfmade selfish with my women
creation technologies
blogging as an educational tool
creativity with food
passing thru blog
selfmade man podcast
creativity before sleep
cncm selfmade pezzo
creative x adobe
creativity oggetti via mazzini torino
selfmade software engineering internship
blog ux
blogging like you mean it
blogging def
creation of adam
blogging about pets
blog mockup
creation science evangelism
self made clothing
creation jw.org
creativity through constraints
blogging basics
what are self healing targets made of
percentage of self made millionaires
selfmade object
creative out of office message examples
self made millionaire book
self made man by norah vincent
lowrider showcompton selfmade 2017 youtube
creative collection
blogging under your own name
blog topics
translate blogging into kannada
self made fab
self made compost bin
self made bookmarks
selfmade artinya
self made training facility
creativity board
creation quest
is a selfmade clay teapot usable
psychology behind creativity
self made millionaires under 25
can i earn from blogging
blogging zenith
cncm selfmade pezzo
creation falls
advantages of blogging over social media
creativity to innovation
self made shoes
blog made with wix
in blog or on blog
around creativity
wooden shipping boxes selfmade
selfmade man
creation day 5
Source: in.priceprice.com
Share this Post