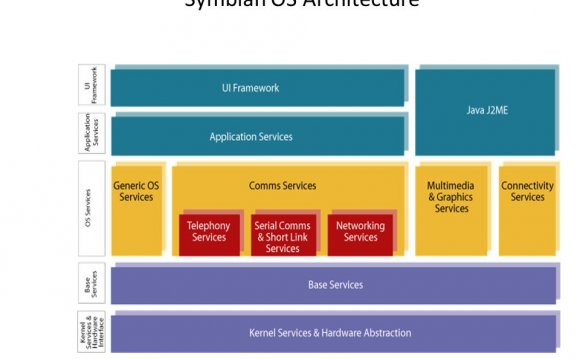 The Symbian mobile operating system is getting a second life as the Symbian Foundation makes the smartphone platform open source. The lifeline will revitalize the platform, and has benefits for Nokia, smartphone developers, Symbian handsets, and smartphone users.
With all of the hype and attention devoted to the iPhone, it's easy to forget that Symbian is actually the leading smartphone operating system in the world. Symbian has nearly as much market share as the rest of its competitors combined-including the iPhone, with more than 330 million Symbian smartphones in use.
So, why isn't that news worth celebrating in and of itself? If Symbian is so dominant, why should Nokia spin it off, and why should the Symbian Foundation make it open source?
The answer is that Symbian is yesterday's smartphone operating system. It may be dominant, but its declining. Symbian has a huge footprint globally, but RIM and Apple have been steadily chipping away at it. It is somewhat geriatric compared with next-generation smartphone operating systems like iPhone and Android.
The move to open source for the Symbian platform is a good move with benefits at all levels. Here are five ways an open source Symbian is good for the smartphone platform:
1. Nokia. Nokia benefits from the transition to open source because it pumps new blood into the waning platform without any effort or investment from Nokia. While Nokia moves on to creating new devices built on its Linux-based Maemo platform, it will still gain a marketing and public relations boost from its relationship with Symbian and its dominant contribution to the development of the smartphone platform.
2. Smartphone Manufacturers. The availability of Symbian as an open source operating system gives smartphone manufacturers an alternative to Google's Android. Android has demonstrated that an open source mobile operating system can be a very effective platform-enabling smartphone vendors to customize the OS, and develop robust devices at a lower cost (or higher profit margin) due to the lack of associated licensing fees.
Some manufacturers may be interested in leveraging an open source platform, yet be reluctant to partner too closely with Google. Even vendors who have embraced Android may be looking for alternatives now that Google has entered the market as a direct competitor with the Nexus One.
3. Developers. Making the source code of the Symbian operating system available as open source opens up a huge market for developers. Symbian will never achieve the rabid success of the iPhone App Store, but it's hard to ignore a market of 330 million potential customers. Just based on economy of scale, even a mediocre Symbian app could be quite lucrative.
4. Businesses. Taking the developers benefit in a different direction, companies of all sizes will benefit from the ability to customize the platform, and develop unique applications to integrate Symbian smartphones with the enterprise, and streamline business processes.
For businesses that are already invested in Symbian-based smartphones, an open source Symbian can extend the useful life of the devices and enable the company to maximize the investment it's already made rather than allocating precious budget dollars to smartphone upgrades.
Source: www.pcworld.com
Share this Post