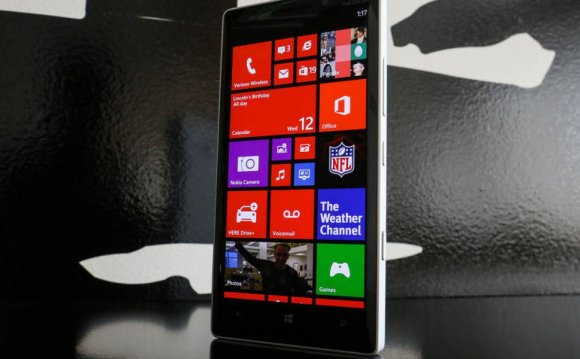 Nokia is expected to launch a couple of new Android smartphones next year during the annual Mobile World Congress in Barcelona, Spain. Thanks to a recent leak, one of the handsets appears to be a flagship model with some pretty notable specifications.
The upcoming Nokia Android flagship smartphone is said to come with 5.2 and 5.5-inch screen sizes, according to information leaked on Weibo, as per GSMArena. However, the translation is being debated; it's unclear if it is going to have two different models in terms of size, or if the screen is 5.2 "OR" 5.5-inches. Whichever the case, the leak does specify that the display will have a QHD (2, 560 x 1, 440) screen resolution.
Previous leaks have also suggested that Nokia's flagship Android smartphone for 2017 will have a waterproof metallic build similar to Samsung's Galaxy S7 and Apple's iPhone 7. As for other features, the new smartphone is said to come with a high-end Carl Zeiss lens for its camera. However, the leaker didn't provide information on how many megapixels the camera will be packing.
Under the hood, the leak shows that the new Nokia smartphone will be powered by Qualcomm's Snapdragon 820 processor. That processor has proven to be impressive, but in 2017, it already seems like Nokia is falling behind.
The Snapdragon 820 has been the standard for flagship smartphones for the most part of 2016, but it's already been succeeded by the Snapdragon 821. In 2017, the 821 will be succeeded by the Snapdragon 835. It's possible that Nokia has chosen the Snapdragon 820 because of costs, but it's also possible that whoever leaked the information could be wrong, as pointed out by Ubergizmo.
On the software side of things, Nokia's 2017 flagship is presumed to come with Android 7.0 Nougat. IBT reported earlier today that a mid-range Nokia smartphone (codenamed Pixel) was recently leaked on Geekbench and it's listed as having Android 7.0.1. It's possible that Nokia's flagship will also run that particular version of Android Nougat.
Nokia will officially be announcing its flagship Android smartphone during MWC 2017 which kicks off on Feb. 17 and ends on March 2. Until then, it's important to take this leak with some skepticism considering that it's coming from an unkown source.
Source: www.ibtimes.com
Share this Post