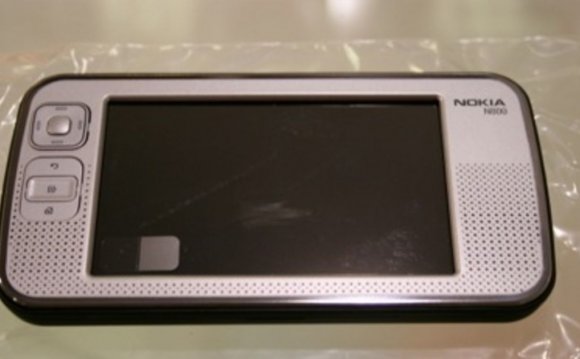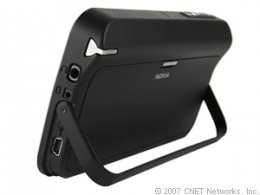 Editor's note: Ratings have been adjusted with respect to newer devices that have entered the market.
We received a fair amount of criticism when we gave the Nokia 770 Internet Tablet a mediocre 4.9 rating, as a lot of you found it to be a very useful and solid device. Perhaps we missed something or perhaps it was because we reviewed one of the early units sans software upgrade, but we just weren't that impressed. However, as Nokia unveiled its next-generation model, the Nokia N800 Internet Tablet, at the Consumer Electronics Show 2007, we were pretty excited about what we saw and were ready to give it another try. We're glad we did. With the understanding that it's not meant to be a replacement for your PDA, smart phone, or laptop, the N800 is perfect for on-the-go Web browsing with its travel-friendly design and its excellent browser. It's perfect for reading the latest news at the local coffee shop, without having to fire up the ol' laptop or struggling with a cell phone's poky browser. The N800 also features some nice upgrades, including a sleeker design than its predecessor, a built-in Webcam, and improved performance. Will it appeal to a mass audience? Probably not. We think it's still a bit too geeky and relies on the presumption that you have Wi-Fi access. However, for gadget hounds and techies, the N800 is a fun and useful device for those who want to stay connected.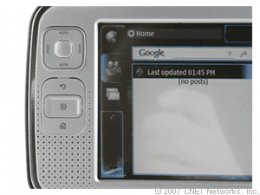 The Nokia N800 Internet Tablet is available now, for around $399.
A slimmed-down design
The Nokia N800 Internet Tablet underwent a nice little makeover, lightening up its once all-black casing with a sleek silver face and shaving off a bit of thickness and weight (2.9x5.7x0.5 inches; 7.2 ounces). The device is slim enough to easily slip into your bag, but it's probably too big to comfortably fit it into a pants pocket. Holding it in your hand, you might notice it's a little top heavy for reasons we'll explain a bit later, but it has a solid construction. Also, if you get tired of holding it, Nokia has built in a convenient kickstand so you can prop it up on your desk. It's located on the bottom of the device, and all you have to do is pull it out toward the back.
With the new kickstand, you can display the Nokia N800 for all to envy.
On front of the Nokia N800, there is a gorgeous, wide-screen, 65, 000-color display. It has a 800x480 resolution that produces vibrant colors and sharp text and images; it's also a touch screen so you can input information with your fingertips or the included stylus. We noticed it had a tendency to hold smudges, but it was readable in sunlight. And although Nokia got rid of the hard cover case found on the Nokia 770, the company does include a soft protective case to save the N800's screen from scratches. The home screen itself can be a bit confusing for first-time users of its various subsections and icons that aren't clearly identified. We recommend you give the user's guide a quick read before using the device. Once you get the lay of the land, you can edit the layout of the home screen to create a scheme that works best for you, and the background image and theme can be changed.
The Nokia N800 has an absolutely gorgeous screen. We were less in love with the cramped controls to its left.
Source: www.cnet.com
Share this Post