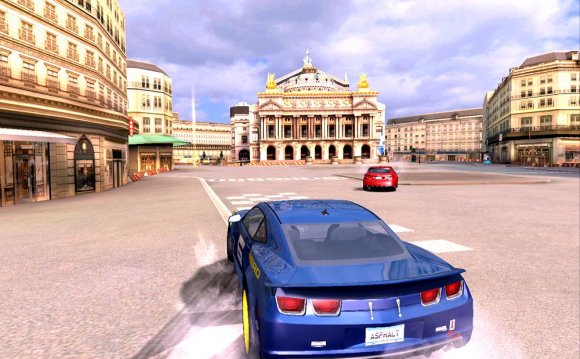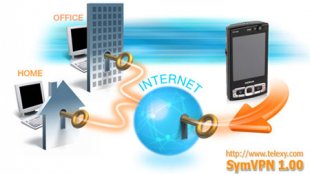 HideIP Admin
Nokia VPN – To set up a VPN connection for a phone running Symbian OS, like Nokia, is a difficult task. The problem is that Nokia does not provide a PPTP VPN client for their phones, they have an IPSEC client that is quite complicated. Further, a handy solution is SymVPN from Telexy Networks, the only PPTP VPN client for Nokia phones and is available as a free 14 day trial version and cost €24.99.
SymVPN 1.00 allows you to create a regular Access Point (from the Symbian OS point of view) that can be used in an ordinary manner by any appropriate application that requires an Internet connection.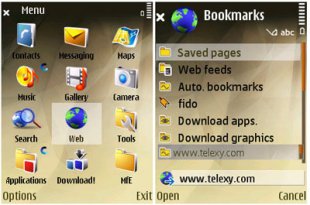 SymVPN is compatible with the Series 60 3rd Edition phones based on Symbian OS 9.1:
– Nokia E-Series: E51, E60, E61, E61i, E63, E65, E66, E70, E71, E90;
– Nokia N-Series: N80, N80 Internet Edition, N81, N81 8GB, N82, N91, N91 8GB, N92, N93, N93i, N95, N95 8GB
Thus, it is expected to work with new Samsung G810 and any S60 3.0/3.1 edition devices with WLAN, 3G or WiMAX support. Moreover, it can also be used on S60 3.2 edition devices too (Nokia N78, N79, N85, N96, Samsung INNOV8) with applications that operate with Access Points in 3.0-3.1 editions style.
How To Install SymVPN and Set Up a Nokia VPN Connection
Download the free trial version of the SymVPN on your phone. Follow the installation instructions here. A FAQ is also available.

Next, you should see SymVPN installed on your phone:

Next, you need a VPN account that accepts PPTP connection. Here are several such services: HideMyAss, ibVPN, etc. After you create an account for any of these services you get a server name, username and password.
Download a user guide in pdf format from here that shows step-by-step how to create a new VPN connection.
You can start browsing anonymously with Nokia VPN.
Source: www.how-to-hide-ip.net
Share this Post