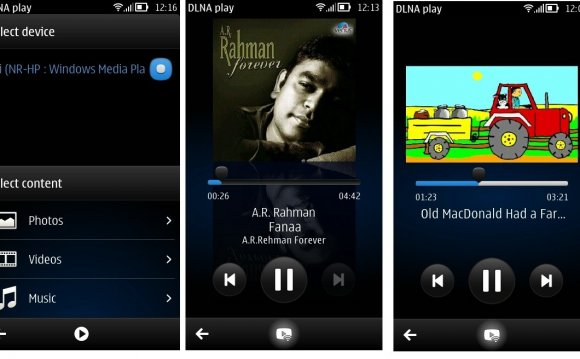 The Nokia X6 looks great, comes with tonnes of storage and has a decent onscreen keyboard. There's also a plethora of multimedia features and an excellent onboard camera. We're not too thrilled with the user interface, however, and using the X6 can be a frustrating experience.
The Nokia C3's price tag of £69 inc VAT (SIM-free, pay as you go) makes it easily one of the most affordable phones we've reviewed. The C3 offers Wi-Fi and a hardware keyboard, as well as good looks and build quality and a fast interface. If you aren't particularly looking for a smartphone but wouldn't mind Wi-Fi connectivity and a qwerty keyboard with your budget mobile phone, you really can't go wrong with the Nokia C3.
The Nokia C7's price tag of around £329 SIM-free makes it good competition for both mid-range phones such as the HTC Wildfire and the Sony Ericsson Xperia X10 Mini Pro, and high-end phones such as the Nokia N8. The Nokia C7 is a good multimedia phone with a lot of potential which is held back by a disappointing camera and issues surrounding its UI and web browser.
At £289, the Sony Ericsson Vivaz Pro will put plenty of smartphone fans in a quandary. On one hand you have the excellent keyboard and the capability to shoot 720p videos. However, the phone has an OS and UI that looks sufficiently aged and is still priced close to £300. If you are looking for a QWERTY keyboard, good 5Mp camera combination, then the Nokia N97 Mini is a solid option and costs less. The Samsung Wave shoots really good 720p video and is also an excellent buy. If you are looking for a smartphone that works great overall at that same price range then look no further than the Google Android based HTC Legend. Ultimately, the Sony Ericsson Vivaz Pro does cater to the niche set of users who want a QWERTY based smartphone that can shoot HD videos and it's perfectly suited for those users.
Source: www.pcadvisor.co.uk
Share this Post