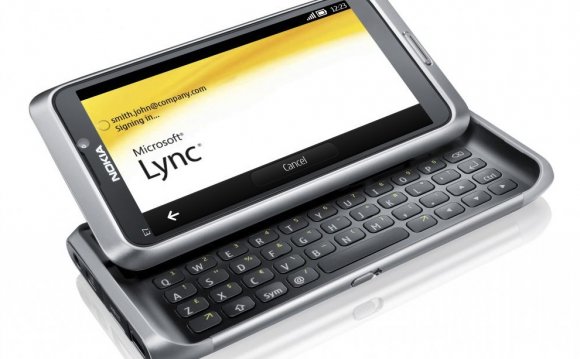 In Q4 2011, all Symbian Belle-based smartphones owners will be allowed to update their software platform via a Software Update app, which will bring such free apps as: Microsoft Lync 2010 Mobile, Microsoft PowerPoint Broadcast, Microsoft OneNote and Microsoft Document Connection. Early 2012 is said to bring a second update coming with Microsoft OneNote SharePoint-syncing capability, and - most of all - Microsoft Word, Excel and PowerPoint "as native applications for the first time outside the Windows platform, " according to Nokia Conversations.
The same Nokia blog post says that more Symbian updates and new devices are planned for 2012, while Nokia's software support for Symbian will not end before 2016. Computerworld cites Jack Gold, an analyst at J. Gold Associates who notes that the new offer including free Microsoft Apps is "more about getting the Symbian audience ready to make the move to Windows Phone. It's a good way for Nokia and Microsoft to keep interest alive with users until the new Windows Mango phones are available."
The Nokia 703 is rumored to be released this Autumn (northern hemisphere) as Nokia's first Windows-based handset.
It includes the following improvements:
free-form, differently-sized, live widgets;
improved status bar with a pull down notifications tab;
Read more:
If you need to ship a car and you are looking for the way to cut the cost of the shipment, you have to know about the factors that influence the price. For example, winter shipments usually come with lower prices in comparison to summer ones. Nevertheless, it is important to understand that winter shipments often take more time than summer ones.
Source: newatlas.com
Share this Post