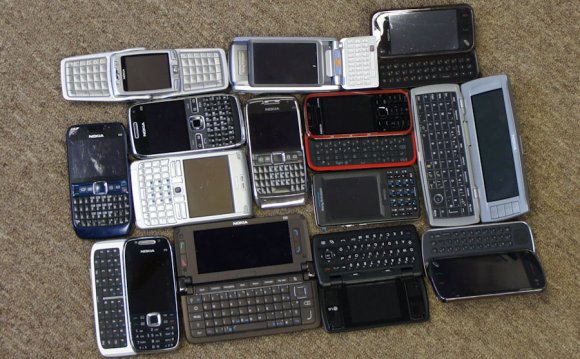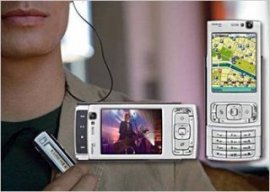 Click To View Slideshow»
Now that Nokia has confirmed the demise of Symbian, we look back at the groundbreaking smartphone OS.
Symbian is finally dead. In Nokia's fourth-quarter financial results, the company announced that the Pureview 808 would be Nokia's last Symbian phone. We've seen this coming for a while, as Nokia said it would start moving away from Symbian in 2011. But this is the period at the end of the sentence: the final chapter for the first cellular smartphone OS.
When pundits claim that the iPhone was the "first smartphone" - or anything like that - I rage silently, because it's so far from the truth. Apple's iOS is a fine OS, but it's a second-generation smartphone OS, coming a full seven years after the first Symbian phone, Ericsson's R380, arrived in 2000. (In our review of the R380, we said that "the Symbian EPOC OS has an elegantly designed interface with a fast response to input.")
Symbian's roots are even older than that. It's descended from Psion's EPOC16, introduced on Psion's Series 3 PDAs in 1991. Psion's later 32-bit OS, called EPOC32, was renamed Symbian in 1998. In our 1998 roundup of handheld computers, we gave the EPOC32 (aka Symbian)-powered Psion Series 5 an Editors' Choice award, saying that no other device we tested at the time "surpasses the Series 5's balance of features, price and battery life."
I did my first smartphone roundup at PCMag in 2004: 14 phones, six of which ran Symbian. By then, Symbian had become the dominant global smartphone OS, outpacing Palm OS and Windows CE. At the OS's height of popularity between 2004 and 2007, Nokia, Motorola, Sony Ericsson, Samsung, and LG all churned out Symbian phones with a range of UIs for hungry, early smartphone users.
Apps? Yeah, we had apps. Back in 2004, I wrote approvingly of the "hundreds" of third-party apps available for Symbian. The platform had app stores, too: Handango's InHand, for instance, was available for Sony Ericsson Symbian phones starting in 2003.
I was a Symbian user myself for a few years, thanks to the amazing Nokia N95 and E71. In my mind, these were the two finest Symbian products, and the best Nokia products, in all of history: the ultimate multimedia phone and the perfect messaging phone. The N95 had a 5-megapixel camera with a great camcorder mode while Apple was puttering along with a 2-megapixel camera with no options. The E71 outpaced BlackBerry with its gorgeous metal body and eminently usable, domed keyboard.
Symbian never became as popular in the U.S. as it was globally, because its main champion, Nokia, grew arrogant. After some success with early Symbian phones on AT&T, Nokia refused to offer customized versions of future devices to U.S. carriers, insisting that they pick up global models. U.S. carriers like a bit more coddling than that. Nokia and Sony Ericsson also stepped away from making CDMA phones, locking Symbian out of Sprint, Verizon, Alltel and other carriers.
You could say that Symbian's death was sealed by the massive shift to touch screens around 2009. Like BlackBerry OS, the Series 60 UI wasn't originally designed for touch screens, and as a result, Symbian touch-screen phones were never considered intuitive. But if you zoom out a little, you see that mobile operating systems just have about a 10-year lifespan. Symbian, Palm OS, BlackBerry OS, and Windows CE were the first round, originally designed for the low-power processors and slow networks of the early 2000s. They've since been succeeded by Windows Phone, WebOS, BlackBerry 10, and Android, all designed for more modern hardware and usability concepts.
So mourn Symbian, but don't rage. It was great in its time. Its time passed. Instead, let's take a look at my 10 favorite Symbian phones through history, in order of preference. My perspective is very U.S.-focused, so I'd be interested to see what some people from outside the U.S. think. Add your own thoughts below.
Source: www.pcmag.com
Share this Post