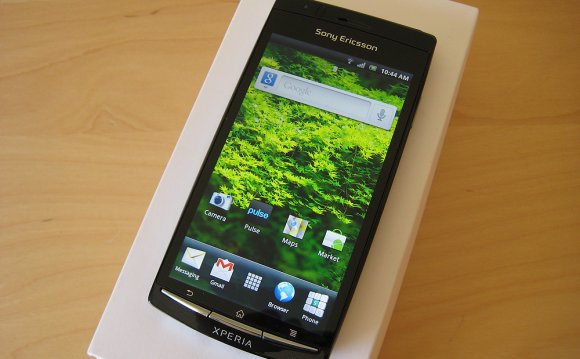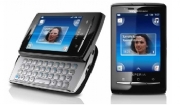 Sony Ericsson on Sunday introduced three new phones at the Mobile World Congress in Barcelona, Spain. The Vivaz Pro, running on the Symbian X10 Mini and X10 Mini Proplatform, and the X10 Mini and X10 Mini Pro, running on Google Android, together with the and Vivaz model, are dubbed as the "fabulous five" by the company.
Sony Ericsson's X10 Mini and X10 Mini Pro feature similar specifications, albeit with a few differences. They have a 5-megapixel camera with auto focus, flash and video recording, Bluetooth (A2DP), A-GPS, 3.5mm audio jack, Wi-Fi, and 2.55-inch touchscreens with QVGA (240 by 320 pixels) resolutions.
Unlike the Xperia X10 Mini, the X10 Mini Pro features a full slide-out QWERTY keyboard and is slightly larger and heavier. Don't expect the latest and the greatest version of Google Android on these phones just yet, as they come only with the 1.6 version.
To make up for the older software delivered with these phones, Sony Ericcson developed the Timescape interface for Android, which brings together on the home screen status updates from Facebook, Twiter messages and replies, incoming text and picture messages, and missed calls.
Also announced on Sunday was the Sony Ericsson Vivaz Pro, which addVivaz Pros a QWERTY keyboard to the announced in January. The Vivaz Pro runs on the Symbian platform from Nokia and features a 3.2-inch display (360 by 640 pixels) in a 16:9 aspect ratio.
The Vivaz Pro also features a 5.1-megapixel camera with auto focus, face detection, flash and image stabiliser, together with video recording capabilities. Bluetooth A2DP, Wi-Fi, A-GPS, and a 3.5mm audio jack also present.
Sony Ericsson's Vivaz Pro comes with an 8GB microSD card included (75MB internal memory), expandable up to 16GB. The 3G phone is expected to arrive in the second quarter as well, again at pricing to be announced.
PCWorld is at the 2010 Mobile World Congress in Barcelona, Spain, and will keep you updated on the latest news from the event throughout the week.
Source: www.pcworld.com
Share this Post