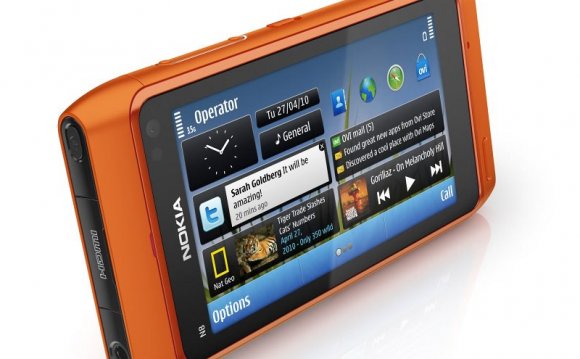 We are pleased to announce that Nokia has become the most recent organisation to endorse the principles of the GSMA Humanitarian Connectivity Charter. They join Ericsson, as well as Humanitarian organisations UN OCHA, the Emergency Telecommunications Cluster and IFRC, in endorsing the Charter. There are presently 106 mobile network operator (MNO) signatories of the Charter, operating in over 75 countries. Comprised of three principles, focusing on preparedness, scale and collaboration, the ultimate aim of the Charter is to support improved access to communication and information for those affected by crisis in order to reduce the loss of life and positively contribute to humanitarian response.
Nokia, who recently launched the Nokia Saving Lives innovation project led by the Nokia Innovation Steering team, believes that their own principles align well with those of the Charter. The aim of the project is to demonstrate that technological progress can save lives when different technologies fully leverage their combined potential, and when key stakeholders work together to resolve structural limitations. Nokia Saving Lives aims to show the potential of LTE-based ultra-compact communications equipment combined with drones carrying equipment like cameras, which can be an important part of lifesaving rescue operations in areas when disaster strikes. To fully leverage the technology possibilities for future rescue operations, Nokia is looking to collaborate with country-level mobile network operators, vendors and global NGOs.
"We invent, design, and deploy connecting technologies that make a real difference to people's lives: we focus on the human possibilities of technology. When we develop solutions that reinvent how to connect the world, we always focus on the human possibilities of these digital technologies. We innovate not for technology's sake – but to solve connectivity problems to make people's lives better. Solving global connectivity and digital life challenges is how we want to exercise our social responsibility."
We look forward to working with the Nokia team and the existing signatories of the Humanitarian Connectivity Charter, to continue to focus on how the challenges and barriers facing the industry can be overcome through the sharing of best practice and experience, greater collaboration and innovative solutions.
Source: www.gsma.com
Share this Post