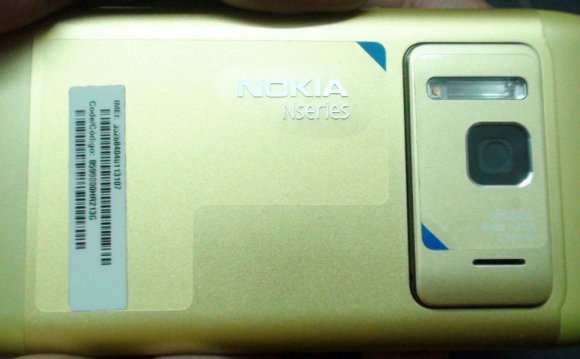 Nokia Conversations published a conversation with Damian Dinning, Nokia's main man for imaging describing the camera portion of the newly announced 12MP N8 camera phone. The official HW spec for the phone does not tell the sensor size, while Damian says it's "
the biggest sensor in a mobile device
". One of the tweets seemingly belonging to Nokia insider reports that the sensor size is 1/2-inch. GSMArena claims the sensor size is 1/1.9-inch without disclosing its sources. These numbers translate into about 1.6-1.7um pixel size.
Nokia Conversations writes:
"The team behind the Nokia N8's camera want to set new benchmarks. Not just for the quality of the still image camera, but the video recording as well. Across both uses, the team have been optimising each specific element of the device's camera for as many use cases as possible. Cracking Improving the low light performance nut is one of the hardest challenges for mobile device cameras. Naturally, that's where the camera team started. This time though, the effort was focussed not just on still images, but on video too.
In dramatically improving low light performance, the team were able to improve performance in bright conditions as well."
N8 records 720p/25fps HD video. The images it produces (both still and moving) are said to "sport a surprisingly high degree of detail, but without any much of the noise you see in images from some other devices". The seem to confirm that.
Source: image-sensors-world.blogspot.com
Share this Post