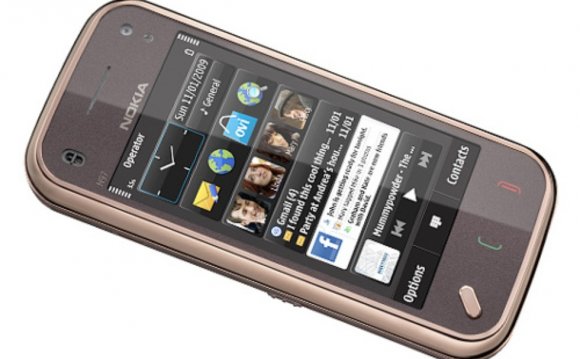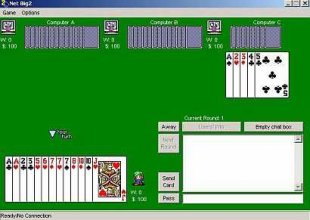 Many years ago, Edgar Lee developed a great freeware version of card game, which he called it Net Big2.

Today, Nokia offers SISX format of free Big2 game that run on Nokia N73, Nokia N70, Nokia N95, or any Nokia N Series or smart-phone, which is powered by Symbian S60 OS.Big2, or better known as Choh Dai Di (锄大D) in Cantonese, is said as the Chinese version of poker card game. Big2 and Mahjong are among the famous games in Chinese community. And, many people playing Big2 or Mahjong with gambling in mind. Although, physician suggest that playing either Big2 and Mahjong among elderly helps to prevent them from getting Parkinson disease. This is because both Big2 and Mahjong promote brain exercise, as players will trying hard to remember count and cards circulation among themselves, thinking of strategy to become winner of the game, etc.
So, if you're also a fan of Big2, you may like to that's fully compatible with your Windows Vista and Nokia N73!
Net Big2 v2.0 is only 88KB to fit in an USB thumb drive, fully compatible with Windows XP and Windows Vista (suppose compatible with all Windows too), standalone Big2 game that supports up 4 players to play over a TCP/IP network, or playing alone against 3 virtual players of the Net Big2, and a built-in chatting function to interact with network players!
Big2 for Nokia, developed by M Bounce, is a Chinese version of Big2 game for Symbian S60 OS that support SISX installation file format. Perhaps, you might refer to the below screenshots of Nokia Big2 that running on Nokia N73 for references.
Nokia Big2 game menu
Left button – Confirm, Right button – Exit
Big2 Menu – Continue, New Game, Highest Score, Mute/Unmute, Help, About
Nokia Big2 game characters
Left button – Confirm, Right button – Back
Playing Nokia Big2 game
1st Player (left), 2nd Player (Top), 3rd Player (Right), 4th Player (Myself)
Left button – menu, Right button – Hold card (pass) / Hitting Card
Press 0 to sort or arrange the order of card on hand
Source: www.walkernews.net
Share this Post