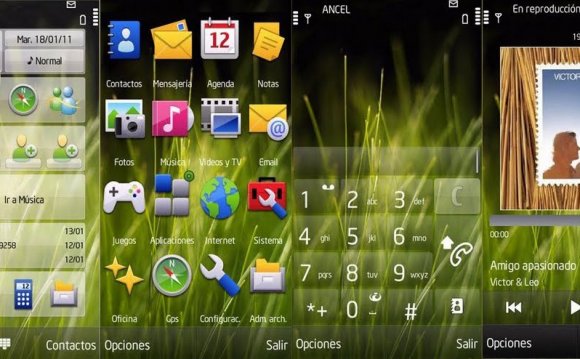 As you may know, there are a lot of Gameboy emulators for PC available already, and GBA Emulators with multi-player support are present as well.
But now one is made also for Symbian smartphones. Emulate GBA ( GameBoy Advance ) roms on your s60v3 Nokia smartphone!
vBagX is a GameBoy Advance emulator that can run GBA games on your Symbian series 60 3rd edition phone.
Play your favourite Pokemon roms, Mario roms or Zelda roms on your Symbian s60v3 smartphone.
We do not provide any game ROMs, but it is easy to find those by using search engines.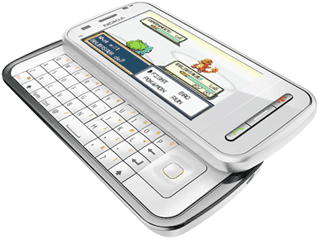 Features:
Full speed with perfect sound effects for most games
Big rom size support (full support for 32M rom)
Speed adjustmuent option and frameskip option
Graphics mode option (full, landscape, origin)
Save/Load in games (flash, eeprom, sram up to 128K)
Key map setting
Sound volume switch
Thread priority option
Supported Handsets
This emulator is designed for handsets that has physical buttons and is unusable on touch-only devices. However it can be used on devices with combined touchscreen + keyboard.
List of Nokia smartphones, that are known to support this emulator:
5700 XpressMusic • 5320 XpressMusic • 5630 XpressMusic • 5730 XpressMusic • 6110 Navigator • 6210 Navigator • 6710 Navigator • 6120 classic • 6121 classic • 6124 classic • 6720 classic • 6730 classic • 6220 classic • 6290 • E51 • E52 • E55 • E63 • E66 • E71 • E71x • E72 • E75 • E90 Communicator • N76 • N78 • N79 • N81 • N81 8GB • N82 • N85 • N86 8MP • N95 • N95 8GB • N96 • 6650 fold • 6760 slide • 6790 Surge
Installation
Download the archieve to your computer, unrar it.
Transfer the file vbagx_s60v3.sis to your phone and install it.
Open the application and go to "options" => "activate", your imei number will be shown.
On your computer, open vBagXKeygen.exe and enter your imei number, press "generate".
On your phone, Press "yes" and enter the generated key.
Search internet for GBA roms and transfer them to your phone to play them with the emulator.
ROMs
Make sure your ROM file ends with ".gba", and send them to your mobile via bluetooth, USB or card-reader.
If you installed vBagX on your microSD card, put the roms into the folder "E://data/Others/vBag/";
If you installed vBagX on your phone memory, please put the roms into the folder "C://Others/vBag/".
When everything is ready
If you are a fan of a famous Clash of Clans game designed by Supercell and available on iOS and Android, you may be interested in its hacks. There are two hacks available. Online clash of clans hack is a free hacking tool that provides you with the ability to earn unlimited gold, gems, and elixir. The hack is 100% free, as well as it is absolutely safe and undetectable. You can also consider Downloadable Hack option that provides you with the access to the tool when you are offline. Both hacks are completely safe and secure. You can use them for free to improve your Clash of Clans performance. Furthermore, you can be absolutely sure that you will not be blocked because both hacks are undetectable.
Source: www.javaemulator.com
Share this Post