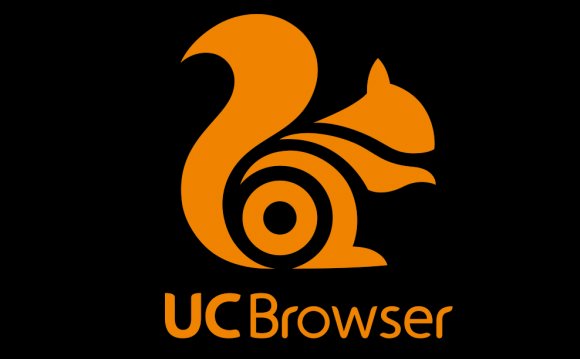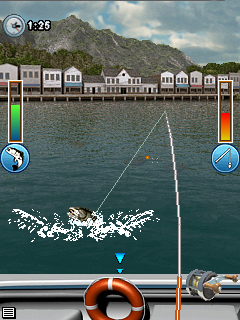 Developer: Gameloft
Publisher: Gameloft
If you'd asked us to review Grey's Anatomy without playing it, we'd have given it 2 out of 10. Games based on television programmes are often weak, and there's literally nothing about the show Grey's Anatomy that suggests it would work as a video game. On paper it's trash. On mobile, thanks to Gameloft's steady and conscientious approach to making games, it's brilliant. Described by our own Kath Brice as a cross between The Sims and DS surgery sim Trauma Centre, Grey's Anatomy is a substantial conversion of the popular show, and proof positive the unlikeliest source material can make a great game in the right hands.
Developer: Shadow Light Games
Publisher: Player One
When Nokia launched the N-Gage platform, it put forward Hooked On: Creatures of the Deep as one of its key titles. A short while later sports powerhouse Player One released Bass Fishing Mania, and while that game isn't quite as good, it's pretty damn close. Featuring developer Shadow Light's characteristically beautiful graphics, and gameplay based on an inexplicable American activity called 'pro fishing', it demonstrates that you don't need a Nokia N81 to play cutting edge games. We fell for it hook, line and sinker.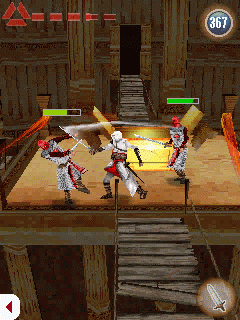 Developer: Gameloft
Publisher: Gameloft
It's difficult to say what effect the arrival of this year's glistening technologies will have on the quaint and time-honoured tradition of
Java
and Symbian production, but one outcome seems certain: developers are going to have to raise their games if they hope to compete with the new generation. Sneaking last-minute-like into this selection,
Assassin's Creed HD
, along with a handful of other titles in the new HD range, is a sign of things to come. Featuring sophisticated gameplay and flashy 3D graphics, it's a timely shot in the arm for mobile gaming and proof that competition begets quality.
Developer: Distinctive Developments
Publisher: Glu
Hideo Kojima, creator of the Metal Gear franchise, is infamously hubristic. Prior to the release of the latest mainstream sequel, the revered auteur made headlines by claiming that the massively powerful PS3 simply wasn't powerful enough to bring his vision to life. To squeeze the thing onto a mobile phone must have been a daunting prospect for developer Distinctive Developments. It pulled it off, however, reproducing the turn-based gameplay of the PSP original without setting off a single alarm.
Developer: Longtail Studios
Publisher: AMA
Without disrespect to either party, the partnership of Longtail and AMA has produced a pretty bizarre catalogue of games, some of them good, some not so good, and one of them a genuine classic. Superficially, Matchmaker resembles classic life simulator The Sims, but it's far more peculiar than that. Casting you in the role of a PDA-tapping cupid, it's a game in which you have to manoeuvre several people into relationships by compelling them to do things like go to the gym and get drunk. Forget all the other gubbins. That, Mr Wright, is life.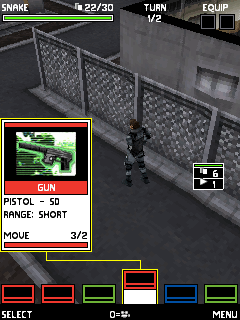 Developer: EA Mobile
Publisher: EA Mobile
The word schadenfreude was invented by the Germans to describe the sensation people were expecting to feel when Steven Spielberg's Boom Blox hit the shelves. Containing nothing other than blocks hitting other blocks, it was a pathetically unambitious and derivative concept that was bound to fail. And anyway, we all thought, what business does a film director have making a video game? Who the hell does he think he is? When we finally reviewed the mobile version of Boom Blox, the answer hit us like a fist: He's Steven-god-damn-Spielberg.
Developer: Universomo
Publisher: THQ
From seeing the name alone, you could be forgiven for assuming that Puzzle Quest is just another generic match-three puzzler hanging around in the desperate hope of being mistaken for a better game. But you'd be wrong. Puzzle Quest in fact contains one of the rarest and most effective twists in the puzzle genre. By couching a solid puzzle game in a wider RPG plot it contextualises the bouts, bringing colour and life to a genre that sorely lacks it as a rule. A sequel – Puzzle Quest: Galactrix – for the DS version has just been announced, so a mobile counterpart is likely to follow suit. Rejoice.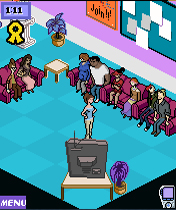 Developer: Fountainhead Entertainment
Publisher: EA Mobile
Given its size and the fact that its primary function is communication, the mobile phone is still assumed by many to be a platform fit only to run Tetris and Snake. In reality, most phones are a good deal more powerful than the home computers on which the first sprawling secret-filled RPGs were played. With Orcs & Elves II, developer Fountainhead Entertainment has managed to make the kind of game that convinced teenage boys to forego peer respect and sexual relationships throughout the '80s. It's sprawling, secret-filled, and utterly brilliant.
Developer: HandyGames
Publisher: Disney
If Orcs & Elves II vaults the imagined borders of the mobile platform, Townsmen 5 nukes them. Complex, huge, and utterly addictive, it has about as much in common with the average mobile game as Darwin's On the Origin of Species does with
Being Jordan
, the autobiography of Katie Price. It's not for the faint of heart (or mind) but if you're a fan of complex and involving strategy games, you're a fan of this.
Developer: Mr Goodliving
Publisher: RealArcade
Although the Olympic Games don't start until the end of August, RealArcade was clearly confident enough to forego the marketing serendipity by releasing
Playman Summer Games 3
way back in May. It knew the good news would spread. Playman is already a successful franchise on mobile, and fit to appear in any end-of-year Top 10, but with this latest edition developer Mr Goodliving went into the zone, producing an impossibly polished and addictive sports title. Most Olympic winners only get a gold. Playman took the year's only platinum.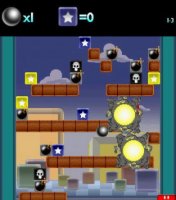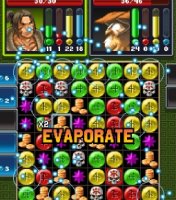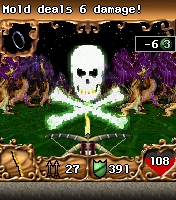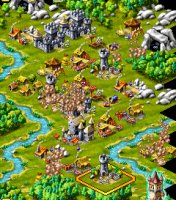 Source: www.pocketgamer.co.uk
Share this Post