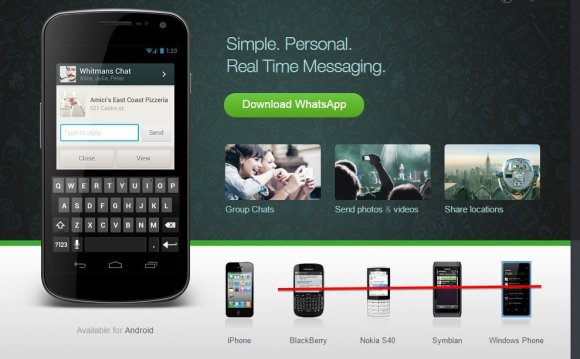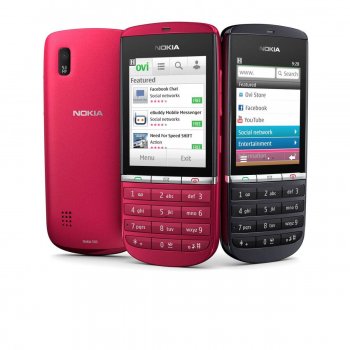 WhatsApp has become pretty popular in recent years (so popular that the government of Brazil commanded carriers to block the service for 72 hours). In fact, they marked a couple of milestones a couple of weeks into 2016. As of February, they registered a user base of one billion making the app the most popular messaging platform. Not only that, 2016 is also the year the company celebrated their seventh anniversary.
The company acknowledges that the phones they are discontinuing support for have been instrumental to their success, but "they don't offer the kind of capabilities we need to expand our app's features in the future."
So if you own any of the phones that will no longer receive WhatsApp support, what do you do?
Upgrade your phone
Getting an upgrade on your mobile device is the easiest solution because it allows you to continue using WhatsApp and have the benefit of a new phone as well. If you have the Nokia S40, there are several compatible devices you can switch to, and the Nokia Asha is one of them (the phone's WhatsApp got an update as well). Here are other Nokia S40 compatible devices:
Nokia 206 Single SIM
Nokia 206 Dual SIM
Nokia 208 Preinstalled WhatsApp New
Nokia 301 Single SIM Chat Edition
Nokia 301 Dual SIM Chat Edition
Nokia 515 Preinstalled WhatsApp New
Nokia Asha 201
Nokia Asha 205 Chat Edition
Nokia Asha 210
Nokia Asha 230 Single SIM
Nokia Asha 230 Dual SIM
Nokia Asha 300
Nokia Asha 302
Nokia Asha 303
Nokia Asha 305
Nokia Asha 306
Nokia Asha 308
Nokia Asha 309
Nokia Asha 310
Nokia Asha 311
Nokia Asha 500
Nokia Asha 501
Nokia Asha 502
Nokia Asha 503
Nokia C3-00
Nokia C3-01
Nokia X2-00
Nokia X2-01
Nokia X3-02
Nokia X3-03.5 (Refresh)
Stick with what you have but at a risk
The other option is to stick with what you have. It's understandable that you may still be saving up for funds to get a new phone. Unlike apps that have been totally phased off, there is a probability that WhatsApp will still work despite it being discontinued for specific phones. The only problem in this situation is you're not getting any more updates which increases the security risk on your device. So the choice is totally up to you.
WhatsApp has become an integral part of communicating with friends and family and it's always hard to see support for it discontinued on older platforms. Then again, there are ways to still be able to use the app despite challenges.
Source: neurogadget.net
Share this Post