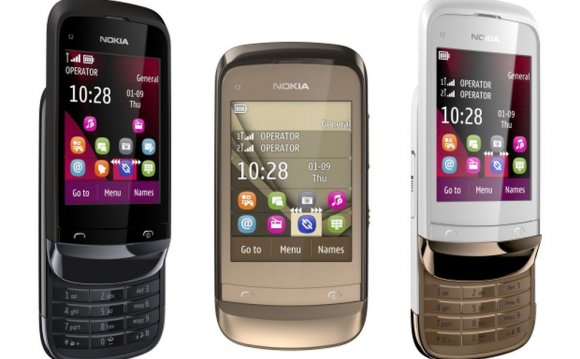 "Symbian Belle powers all three devices, with single-tap NFC technology for sharing and pairing, the most personal user interface so far and a more powerful mobile web browsing experience, " said Nokia in a statement.
Nokia vice president Ilari Nurmi said, "Symbian Belle and the three new handsets we are launching today show our commitment to continue delivering Symbian products that allow people to choose what is most important to them in terms of user experience, design, functionality and price. These will not be the last products or updates we will deliver on Symbian."
Francisco Jeronimo, research manager of European mobile devices at IDC, believes that if Nokia had released Symbian Belle a year ago, it might still be the worldwide smartphone market leader.
"Above all, the previous Symbian Anna and the new Symbian Belle demonstrate that Nokia is focusing on execution. To launch two versions of a platform within periods of six months also demonstrates that Nokia can be faster than its competitors in meeting customer expectations. While Google and Apple are releasing new versions within approximately 12-month timeframes, Nokia is doing it within six months, " said Jeronimo.
"The new devices and the new version of Symbian clearly show that Nokia is still able to move fast, despite a slow start, which is an important sign for a brighter future with Windows Phones."
However, Nokia's recent financial results showed smartphone sales dropped 32% in the first half of 2011. The firm reported operating losses of €487m (£429m), fuelled by a decline in smartphone sales.
All three new handsets include 1GHz processor, five megapixel camera and 2GB of internal memory. Nokia claims the Nokia 700 is the company's smallest and most eco-friendly smartphone. The Nokia 701 is based on the Nokia C7 design and includes a 3.5 inch ClearBlack display and active noise cancellation for better sound quality calls.
The Nokia 600 includes a built-in FM radio antenna and 60 hours of music playback.
Nokia said it plans a series of software updates over the next 12 months. Symbian Belle features NFC support, up to six home screens, live widgets and pull-down menus to access notifications.
Source: www.computerweekly.com
Share this Post