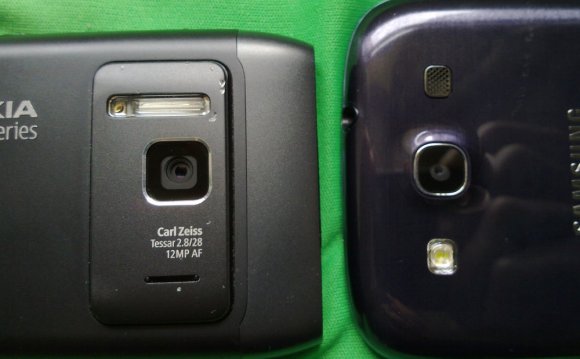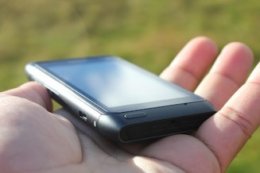 Share the post "Shootout: Nokia N8 v Canon 550D DSLR"
You know what, forget the iPhone. Lets put the N8 up against some serious firepower, a DSLR which in this case is a 18 Megapixel Canon 550D, fitted with the 18-55mm kit lens. You've seen unedited pictures and video that Iain and I took with the N8 around Edinburgh. However I was also carrying my Canon 550D along and we decided to put the N8 to test and see how it fares against a full blown DSLR, nevermind those pocket point and shoot cameras. The results may surprise.
But before we proceed to the 20 different sets of images, lets clear a few things first. The N8 is not intended to replace a DSLR and as a blanket rule it will not. The N8 has the largest sensor on a mobile phone but even that is nothing compared to a DSLR's sensor. This means that when it comes to low light photos, it will not even be a competition.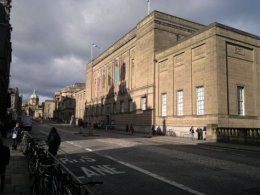 Then what is the point of doing this shootout you ask?
I am doing this to see if there is a possibility of leaving a bulky DSLR home when you know you will be taking shots mainly during the day and do not intend to shoot landscapes at night. Lets face it, no matter how much you love taking images with your DSLR, carrying it around is a pain. There were a lot of times when despite having my trusty Canon 550D slung on my back I was happy using the N8 to take photos. Its too much of a pain to take it out of the bag every 5 minutes when you want to take a snap and lugging almost a kilo (800 gms.) around my neck also isn't something I particularly look forward to.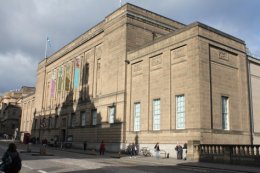 Right then, the images. To fit this webpage I have resized the images, if you want a look at the larger version, just click on each image. But if you are still not satisfied and want the absolute unedited shots, I've uploaded all of them here, the ones with 'DSLR' in the name are from the Canon 550D and are numbered in co-relation to their N8 equivalents.
Nokia N8
Canon 550D
Once resized, there isn't much to choose between the shots. The Canon has better lighting, but that could also be because the shot was composed a little differently.
With the sun playing hide and seek from the opposite direction, photography is always tough. It slid out a little to make the N8's task even more hard.
This is where the Canon takes the clear lead with much better exposure, a lot more of the picture is visible.
If I didn't label these images, you would be stressed to tell which was which.
The sun again playing spoil sport with the N8, but I'm glad to see that it has still been able to get a pretty decent shot in despite it blaring into the sensor.
At this point I was pretty happy with how the N8 was coping with virtually shooting into the sun, in the above shot its been blocked by the building.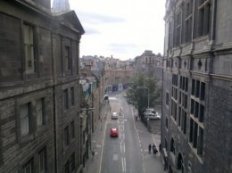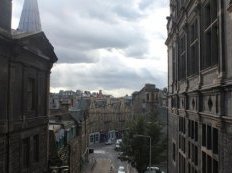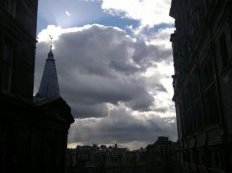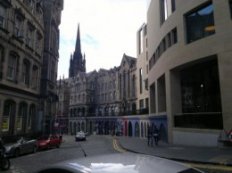 london west end
london weather november
london xmas
london xmas markets
london xi
london xr
london xmas bandeau
london xrp
london xoyo
london xxl
london yellow
london young
london york
london young thug
london yearly weather
london yard
london yellow net worth
london zip code
london zoo
london zip code uk
london zones
london zip
london zones map
london zack and cody
london zillow
london about the city
london about essay
london about tammy
london about history
london about mask
about london eye
about london bridge
about london in english
london after midnight band
london after midnight found
london after midnight movie
london after midnight kiss lyrics
london after dark
london after midnight found 2021
london after ww2
london against e5
london against king's indian
london against dutch
london against lockdown
london against c5
london against corona
london against sicilian
london against brexit
london among us
fallen london among the monster-hunting academics
fallen london among the dead
edifice in london among the higher kind
london around christmas
london around the world
london around places visit
london around areas
london around hiking
around london
around london poem
around london in 40 steps
london as diet
london as a first name
london as a girl name
london as a name
london as diet recipes
london as a boy name
london as atlantic port city
the light at the bottom of the world london shah
london pool top of building
best rooftop swimming pool london
london at christmas
london at night
london at christmas time
london at midnight
london at night wallpaper
london at night joke
london at home covid test
london at new years
london before and after ww2
london before the great fire
london before the romans
london before sewers
london before industrial revolution
london before it was london
london before ww1
london before ww2
london behind the scenes tours
london behind vaccine
london behind time
london behind scenes
behind london fields
behind london tooting
london grammar behind her eyes
london is behind me
london beneath the pavement
beneath london
beneath london book
beneath london tour
beneath london documentary
london lies beneath
fallen london beneath the neath
london lies beneath review
oli london beside jimin
radley london beside the sea
cities beside london
hotel beside london eye
country beside london
places beside london
hotels beside london city airport
bridge beside london eye
london between christmas and new years
london between font
london between the bridges
london between the wars
london between
between london and birmingham
between london and manchester
london pool between buildings
london beyond retro
london beyond sight
london beyond meat
london beyond burger
london beyond meat burger
beyond london
beyond london club
beyond london agency
london butchers
london but me
but london
julie london but not for me
best buy london
london nothing but thieves
buy house london
2am london but first prosecco
london by william blake
london by william blake analysis
london by english laundry
london by night
london by william blake theme
london by edward rutherfurd
london by citizen bike
london by land sea and air
london contra
jody london contra costa
london barndance contra
london pro und contra
london during christmas
london during ww2
london during the blitz
london during the industrial revolution
london during winter
london during christmas time
london during shakespeare's time
london during covid
london evening standard
london evening tours
london evening gowns
london evening standard archives
london evening standard business
london evening dresses
london evening standard crossword
london evening news archive
london for christmas
london for kids
london for sale
london for new years
london for rent
london for men burberry
london for thanksgiving
london for a week
london from suite life on deck
london from daisy of love
london from shahs of sunset
london from suite life on deck now
london from ready to love
london from paris
london from above
london from suite life
london between font free download
pool in london between buildings
Source: thehandheldblog.com
Share this Post