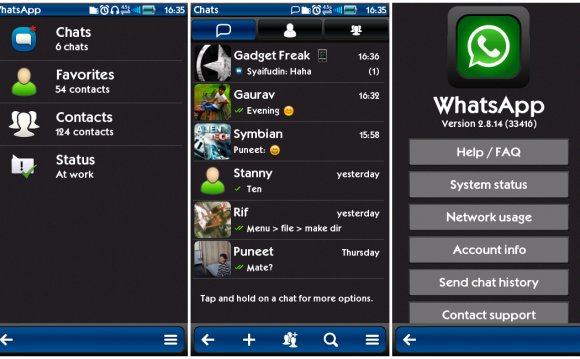 BlackBerry OS is undoubtedly, but that doesn't necessarily means that no one uses it anymore. There seems to be a fair share of BlackBerry fans who continue to use BBOS and 10 OS smartphones, otherwise we can't explain WhatsApp's decision to extend support for its app.
WhatsApp announced back in February that it will no longer support its application on some older mobile platforms. Surprisingly, the developer added to the list of unsupported platforms BlackBerry OS and BlackBerry 10.
So, by the end of 2016, WhatsApp should end support for BlackBerry OS, , Nokia S40, Nokia Symbian S60, Android 2.1 and Android 2.2, Windows Phone 7, as well as iPhone 3GS/iOS 6.
However, WhatsApp has decided to extend support for the following platforms until June 30, 2017: BlackBerry OS, BlackBerry 10, Nokia S40 and Nokia Symbian S60.
Furthermore, the developer confirmed once again that the following platforms will no longer be supported at the beginning of 2017: Android 2.1, Android 2.2, Windows Phone 7 and iPhone 3GS/iOS 6.
The reasoning behind is pretty simple. Since these platforms are so old are not supported anymore by those who built them, they don't offer the capabilities WhatsApp needs to expand the app's features in the future.
Source: www.phonearena.com
Share this Post