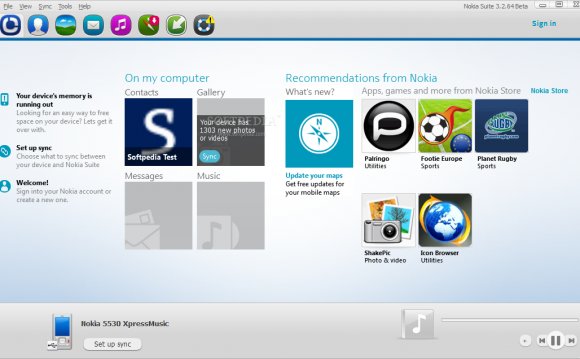 Lifeblog is Nokia's patented software that's designed to help you store, organize, browse, search, and edit your multimedia files on your phone or PC.
The ultimate aim is to make publishing images to the web as fast as possible although in reality, the process is not quite a fast as you'd like.
Lifeblog automatically builds an organic timeline as you take photos and videos and send and receive messages. You can install it on both your phone and PC and once opened, you can scroll through your images and videos according to when they were taken.
You can save your best shots in the 'Favourites' timeline for quick access.
To start blogging you have to register for a TypePad weblog account using the Lifeblog application on your phone or sign up on the Net from your PC.
For power bloggers, you can Lifeblog to more than one blog also! Lifeblog automatically updates a list of all your accounts in your phone so you can pick and choose.
Finally, you select a message or image from your timeline to post, add a title and text if you select your account and click send.
If you take frequent photos on your phone and want to blog them, you'll get a lot out of this software.
Notes
Compatible with Nokia models 3230, Nokia 6260, Nokia 6630, Nokia 6670, Nokia 6680,
Source: nokia-lifeblog.en.softonic.com
Share this Post