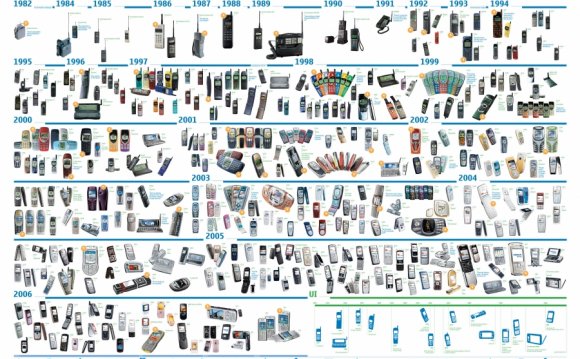 Nokia's re-entry to smartphone segment was confirmed with HMD Global licensing the Nokia brand for mobile devices. The Finnish company also confirmed that the first Nokia-branded Android smartphone will make its way in the first half of 2017 and the launch will happen at MWC 2017.
(Also see: Meet HMD Global, the Team Bringing Nokia Phones Back)
Out of rumoured Nokia phones, the Nokia D1C has been the one that has garnered most interest and has been part of several leaks. A recent leak claimed that it will launch in two variants and will be priced at $150 (roughly Rs. 10, 000) for the 2GB of RAM model and at $200 (roughly Rs. 13, 500) for the 3GB of RAM model.
Based on preliminary leaks, the Nokia D1C is expected to be powered by Qualcomm Snapdragon 430 processor clocked at 1.4GHz coupled with Adreno 505 GPU, and would come in 2GB and 3GB RAM variants. It is said to run on Android 7.0 Nougat and come in 5-inch and 5.5-inch full-HD display options. Both the variants are likely to come with 16GB inbuilt storage. On the camera front, the Nokia D1C variants are said to be available in 13-megapixel and 16-megapixel rear camera modules. Both the variants are expected to sport 8-megapixel camera at the front. The Nokia D1C in September was listed on Geekbench that revealed some under the hood innards.
Apart from the Nokia D1C, the company is also rumoured to be working on an entry-level Nokia Android phone, named Pixel, which is said to run on Android 7.0.1 Nougat. According to a leaked Geekbench listing, it is likely to be powered by a Qualcomm Snapdragon 200 SoC coupled with 1GB of RAM. The CPU is a dual-core variant at a clock speed of 1.19GHz. The entry-level Pixel Nokia phone is also said to support Quick Charge 3.0 technology. Under the tests run by Geekbench, the Nokia Pixel scored 404 on the single-core test while it resulted with 661 on the multi-core test. It is likely the name of this entry-level Nokia Android smartphone will change before being commercially launched.
Apart from the rumoured Nokia D1C and Pixel, the Finland-based company is also expected to showcase a high-end Android smartphone at the MWC 2017. Based on preliminary leaks, the smartphone will feature a 5.2-inch or 5.5-inch screen size and sport 2K (QHD) display. It is said to be powered by a Qualcomm Snapdragon 820 SoC. One of the highlight features of the upcoming high-end Nokia Android phone is said to be the Zeiss lens for the primary camera, something that has been seen on earlier Nokia devices. The Nokia Android phone is also rumoured to come with waterproof capability alongside sporting a metal unibody design.
where to produce in economics
where to find device id
whu business psychology
how much science diet to feed cat
where to make road map
which project sekai character are you
what product is good for frizzy hair
who's are whose
how long management
where disk management windows 10
why technology favors tyranny
who technology invented
what science is taught in 10th grade
how much teaching assistant earn
when management is the problem
where to manage apple tv subscriptions
how many system of a down albums are there
which science is the easiest
how many product managers are there
where to manage kindle unlimited
when management doesn't care
where to find device manager
where to find advanced roadmap in jira
startup who is mara
how much project managers make
where's the london eye
where business analyst work
whose solution is used for whitewashing
where is origins product from
how often answers
why teaching abstinence doesn't work
who london mayor
where teachers get paid the most
where to project voice
where is anya from project runway now
how much solution for vax carpet cleaner
where to learn system design
why development is important in early childhood
where technology and creativity meet
who project in india
how much solution for tb skin test
how many design styles are there
where is mondo from project runway
how many product managers do you need
how much london broil for 8 adults
Source: gadgets.ndtv.com
Share this Post