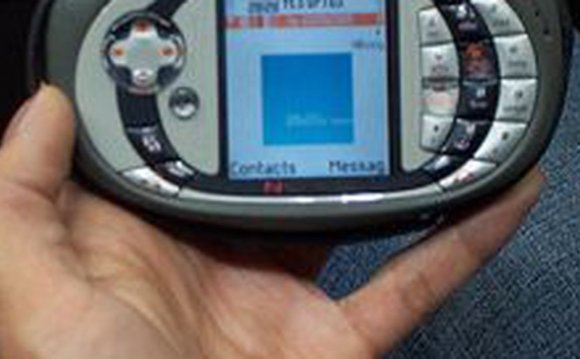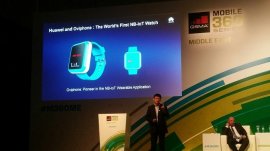 LIVE FROM GSMA MOBILE 360 MIDDLE EAST: Huawei has teamed with Chinese smart wearable company Oviphone on what the duo claim is "the world's first NB-IoT watch."
NB-IoT is the cellular industry's approach to powering so-called Low Power Wide Area (LPWA) technology. Although only standardised in June, and tracking behind rival 'proprietary' LPWA technologies such as Sigfox and LoRa, commercial deployments are expected by early 2017 and will support IoT applications with low bandwidth requirements, such as smart parking, smart metering or smart waste management.
Oviphone CEO Jack Yu claims it is also a suitable technology to power wearables.
Yu said the relatively low takeup of smartwatches so far is because they are inconvenient, with "too high power consumption" and a reliance on being connected to a smartphone.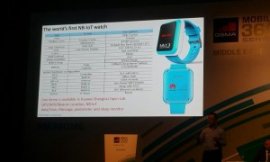 Yu also said there's no compelling reason to purchase a smartwatch: "a smartphone has most of the function of a watch and measurement accuracy of a smartwatch is too low."
Oviphone's CEO pointed to lessons learnt from its earlier smartwatch launches. Yu claimed its Kids watch "sold well in China" in the past year and is based on GSM/GPRS technology. But the watch size is relatively large, and power consumption is too high. The same issues were identified for its watch targeting the older generation (also based on GSM/GPRS), while the health measurement was "not good enough." The vendor also produced a sport watch and band, based on Bluetooth, but a problem was users couldn't retrieve instant messages without a smartphone.
While mobile phones require high speed and wide bandwidth, Yu argued that wearable devices only need low power consumption, small size, low or middle transmission speed, low cost, and independence from a smartphone.
"NB-IoT small chipsets can let the wearable devices design [become] more compact, " said Yu. "The global and roaming NB-IoT network is more suitable for moving devices such as wearables and trackers."
It is not known when and where the NB-IoT kids tracker watch will be launched, although a live demo is available in Huawei's Shanghai Open Lab (click on image for more details).
Oviphone's CEO also said NB-IoT has potential in other wearable devices, such as tracking pets and delivery of goods. The vendor is working with Huawei on an NB-IoT band for the elderly generation and is designing a new version of its existing GSM tracker for "pets, bags and suitcases."
Source: www.mobileworldlive.com
Share this Post