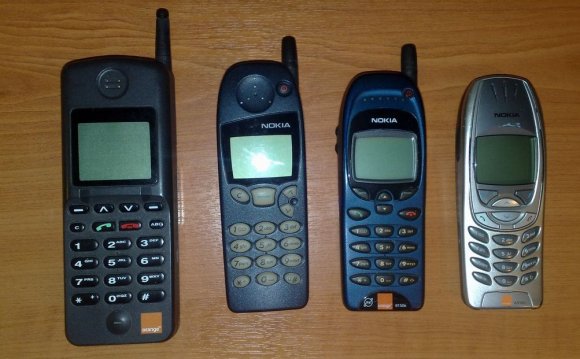 Few companies have Nokia's storied capacity for transforming, developing new technologies and adapting to shifts in market conditions.
From its beginning in 1865 as a single paper mill operation, Nokia has found and nurtured success in several sectors over the years, including cable, mobile devices, paper products, rubber boots and tires, and telecommunications infrastructure equipment.
Nokia's sector-by-sector success over the years has mirrored its geographical rise: from a Finnish-focused company until the 1980s with a growing Nordic and European presence; to a bona fide European company in the early 1990s; and onto a truly global company from the mid-1990s onward. With the acquisition of Alcatel-Lucent in 2016, we further deepen and widen our global reach.
Nokia has been producing telecommunications equipment since the 1880s – almost since telephony began.

A storied past
When Finnish Engineer Fredrik Idestam set up his initial wood pulp mill in Southern Finland in 1865, he took the first step in laying the foundation of Nokia's capacity for innovating and finding opportunity. Sensing growing pulp product demand, Idestam opened a second mill a short time later on the Nokianvirta River, inspiring him to name his company Nokia AB.
Idestam's sense of endeavor would continue to prevail in the different phases Nokia would take.
In the 1960s, Nokia became a conglomerate, comprised of rubber, cable, forestry, electronics and power generation businesses resulting from a merger of Idestam's Nokia AB, and Finnish Cable Works Ltd, a phone and power cable producer founded in 1912, and other businesses.

Transformation anew
It wasn't long before transformation would call again.
Deregulation of the European telecommunications industries in the 1980s triggered new thinking and fresh business models.
In 1982, Nokia introduced both the first fully-digital local telephone exchange in Europe and the world's first car phone for the Nordic Mobile Telephone analog standard. The breakthrough of GSM (global system for mobile communications) in the 1980s introduced more efficient use of radio frequencies and higher-quality sound. The first GSM call was made with a Nokia phone over the Nokia-built network of a Finnish operator called Radiolinja in 1991.
It was around this time that Nokia made the strategic decision to make telecommunications and mobile our core business. Our other businesses, including aluminum, cable, chemicals, paper, rubber, power plant, and television businesses were divested.
By 1998, Nokia was the world leader in mobile phones, a position it enjoyed for more than a decade.
And still, the business and technology worlds would continue to evolve, as would Nokia.

A shifting industry
In 2007, Nokia combined its telecoms infrastructure operations with those of Siemens to create the Nokia Siemens Network joint venture. We later bought Siemens' stake in NSN in 2013 as the business was emerging from a successful strategy shift and the reality of what Nokia calls a Programmable World of connected devices, sensors and people was starting to take shape.
In 2011, we joined forces with Microsoft to strengthen our position in the highly competitive smartphone market. Three years later, we accepted Microsoft's offer to buy most of Devices & Services, with the deal closing in April 2014. Nokia emerged from the transaction with a firm financial footing and three strong businesses – Nokia Networks, HERE maps and Nokia Technologies – focused on connecting the things and people of the Programmable World.
Nokia's transformation was not done. The HERE digital mapping and location services business, an arena we entered in 2006, was a key pillar of Nokia's operational performance. But in 2015, the Nokia Board held a strategic review of the business in light of plans to purchase Alcatel-Lucent. The result was a sale of HERE to a car company consortium in a deal that closed in December 2015.

Alcatel-Lucent and beyond
The acquisition of Alcatel-Lucent positions Nokia as an innovation leader in next-generation technology and services.
Our reputation as an innovation powerhouse has been bolstered by the addition of Bell Labs. It joins a future-focused business backed by thousands of patent families, a reflection of Nokia's innovation pedigree which has produced a huge array of benefits for consumers, business and society as a whole.
The acquisition helps us shape the connectivity and digitalization revolution before us – the Programmable World – in which many billions of people, devices, and sensors are connected in a way that opens up a world of possibilities. These can make our planet safer, cleaner, healthier, more sustainable, more efficient and more productive.
Source: www.nokia.com
Share this Post